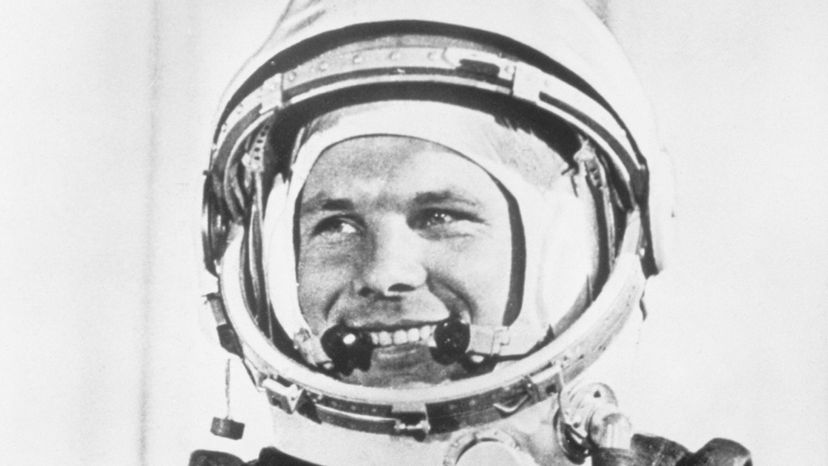 Cosmonaut Yuri Gagarin, the world's first man in space, is seen in his spacesuit in a scene from the documentary, "First Voyage to the Stars," which was screened at the 2nd Moscow International Film Festival in 1961.
Bettman Archives/Getty Images
There have been a lot of groundbreaking firsts in human history, but only one person can claim to be the first in outer space. That's Yuri Gagarin, a Soviet cosmonaut who breached Earth's atmosphere and zipped into orbit in 1961.
He stood just 5 feet, 2 inches (1.57 meters). But in the lore of space exploration, Gagarin casts an enormously long shadow. In both life and death, he left a legacy brimming with both outstanding achievements ... and unanswered questions.