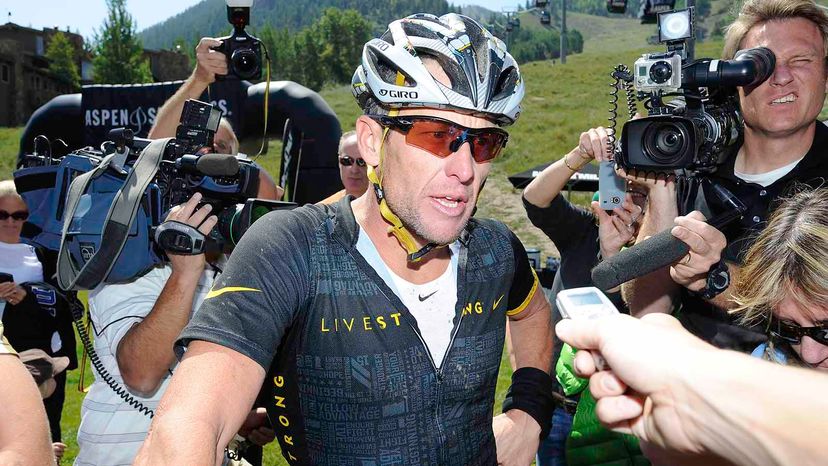 It was an epic fall from grace. In October 2012, after years of speculation and repeated denials on his part, renowned cyclist Lance Armstrong admitted to doping. Erythropoietin, testosterone, hGH, blood transfusions — anything to give him more strength, more endurance, a faster recovery so he could win. And win he did. Armstrong won seven consecutive Tour de France titles and an Olympic bronze in his decorated cycling career. He was stripped of them all.
It was hardly an isolated incident. Almost every professional sport — from weightlifting to baseball to archery — has been scandalized by claims of doping. And many sports heroes have been dethroned as a result.
Anabolic steroids are among the most popular performance-enhancing drugs of choice. Chemicals in this special class of steroids, which include testosterone, androstenediol, androstenedione, nandrolone and stanozolol, are credited with increasing muscle mass and strength, but drug tests can detect them easily.
In the 1980s and '90s, however, other doping alternatives started appearing on the scene. Now there are numerous performance-enhancing drugs (PEDs) that aren't classified as steroids. Their effects are quite varied, and some only benefit certain athletes playing certain sports. All of which makes it extremely tricky for regulatory agencies like the International Cycling Union and the World Anti-Doping Agency (WADA) to keep up — and to keep drugs out of competing athletes.
Today, more than 192 PEDs and methods (think: blood doping) are prohibited to some degree by WADA. New ones are constantly being developed as are the methods used to detect them.
Here we'll talk about 10 of these non-steroid PEDs, looking at their modes of action and their side effects. Most are individual drugs, but a few are classes of compounds. We'll start off with erythropoietin, the drug that ushered in the modern era of doping.