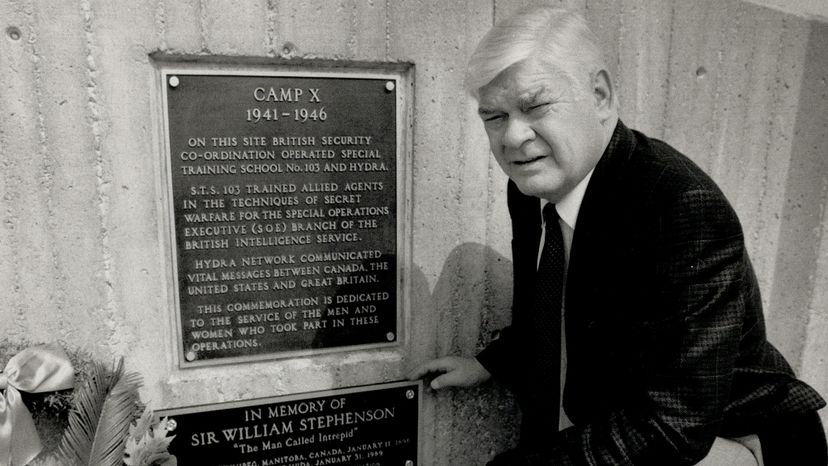 It's World War II. Across Europe, North Africa and China, resistance groups and partisan revolutionaries are battling fascists who have occupied their countries. In Greece, a man sends a report of Nazi troop movements to the Allies. In Tunisia, Nazi supply lines are disrupted and communications links are damaged. In China, the advance of Japanese troops is delayed by the destruction of a munitions depot. In France, a railyard is destroyed, slowing the movement of Nazi troops in response to the Allied invasion of Normandy.
The globe-spanning secret agents and deadly commandos who committed these acts share a secret link — they were all trained at a sprawling facility for spies and saboteurs on the shore of Lake Ontario in Ontario, Canada. The school, which the British created to train Americans and Canadians in the art of special operations behind enemy lines, was such a secret that even Canadian Prime Minister Mackenzie King didn't know about it when it was created. It was known as Camp X.
The story of Camp X was hidden for decades. What went on there, and what the camp's trainees would go on to do, rivaled the most daring exploits of fictional secret agents. How the camp was created and its role in the creation of U.S. intelligence organizations is a fascinating and overlooked tale of World War II.