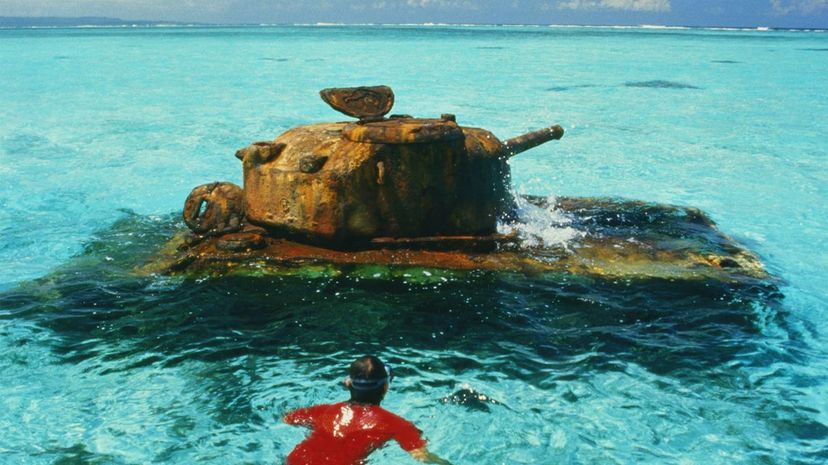 Decades after World War II, ruins and wreckage remain in Pacific waters, eerie relics of last century's massive war.
Paul Chesley/Getty Images
The European front of World War II shows up more in American popular culture than do skirmishes in Asia, Africa or Latin America. Perhaps that's thanks to the inherent drama of urban warfare, and perhaps it's due to a general preference for a Euro-centric focus in history classes at many levels of U.S. education. But 75 years after the bombing of Pearl Harbor, the catastrophic surprise attack that drew the United States into the war, it's important to remember the Pacific saw its fair share of bloody battles.  And in the pristine waters of some of the world's most picturesque islands, reminders of those battles still remain today: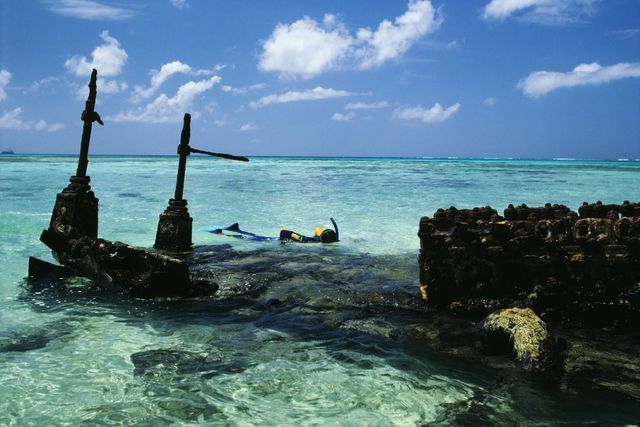 A snorkeler explores the wreckage of a World War II U.S. landing barge near the Mariana Island of Maagaha.
Doug Cameron/Getty Images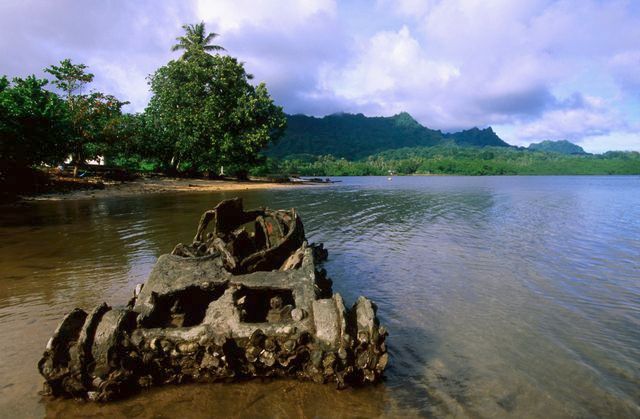 The ruins of a Japanese midget tank sit in Lelu Harbour in Micronesia.
John Elk III/Getty Images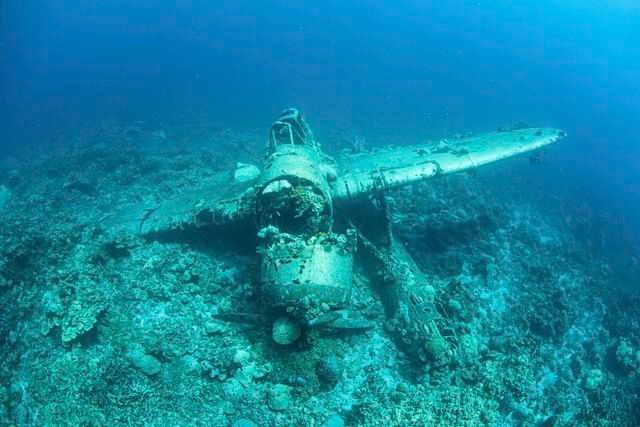 A Japanese Jake seaplane, shot down during World War II, lies on the seafloor of Palaus lagoon.
Ethan Daniels/Stocktrek Images/Getty Images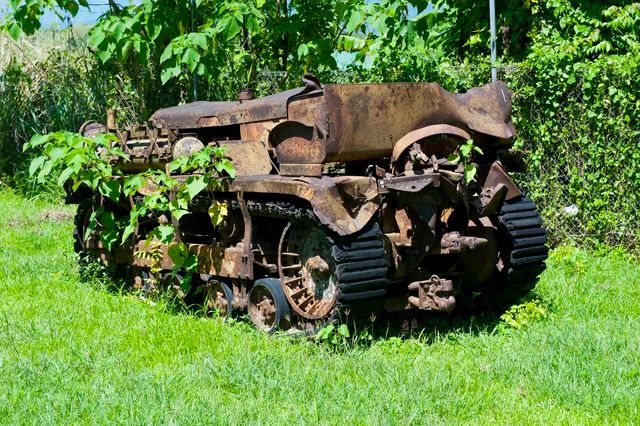 A relic of World War II sits in Honiara, capital of the Solomon Islands.
Michael Runkel/robertharding/Getty Images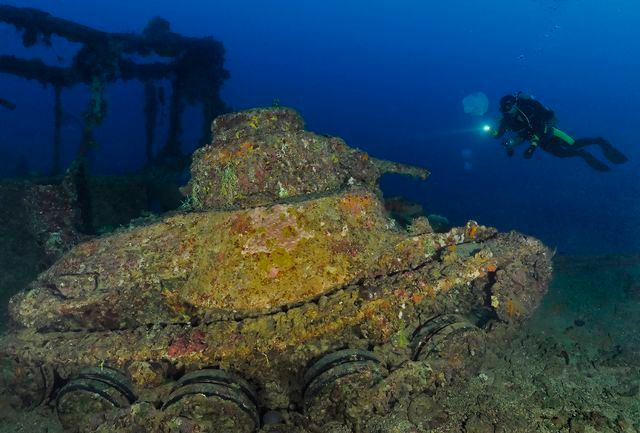 A scuba diver explores a Japanese tank in the wreckage of the Japanese warship San Francisco Maru, shipwrecked near Truk, Micronesia.
Joe Dovala/Getty Images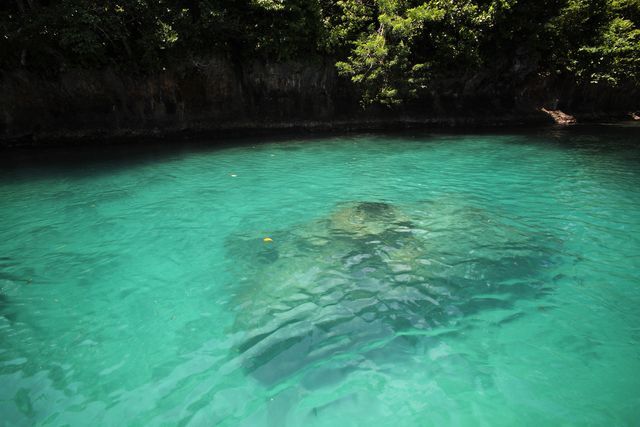 A World War II-era Japanese Type 97 tank sits submerged only inches beneath the surface of a lagoon in Papua New Guinea.
John Borthwick/Getty Images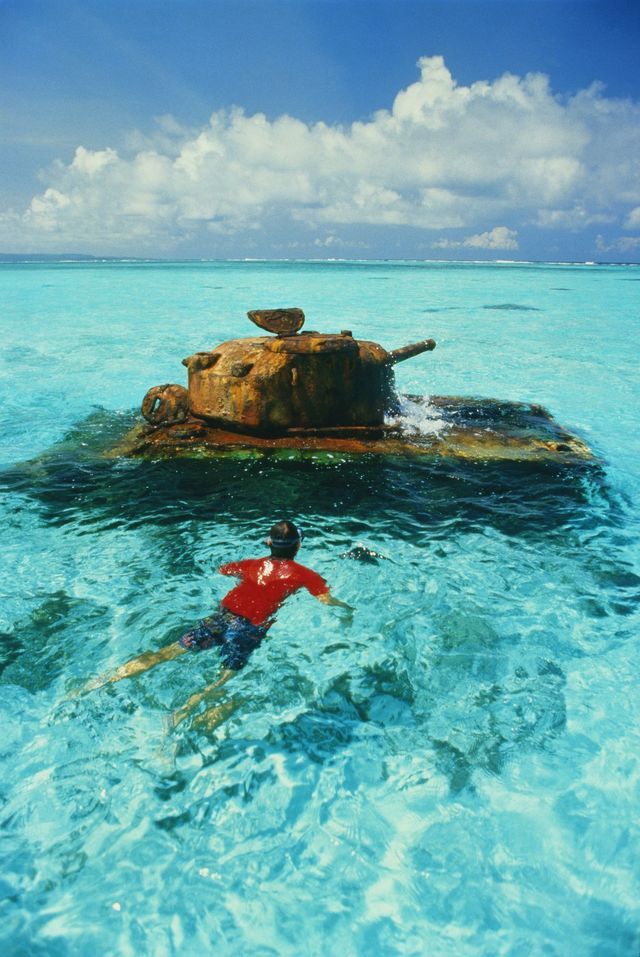 The clear waters of Saipan make for easy exploration of World War II relics.
Paul Chesley/Getty Images