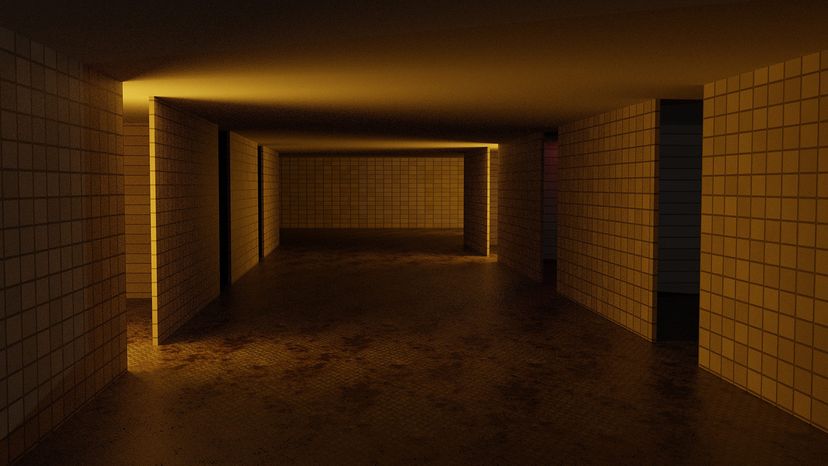 Anyone who has been alive long enough is likely wise to the fact that most of life is lived in shades of grey. In fact, for every black-or-white fact or situation, there is vastly more ambiguity or uncertainty to be found and experienced. Perhaps this truth is why liminal spaces have touched a nerve on collective society over time, but especially in recent years.
Not familiar with the term? "Liminal" comes from the Latin word limen, which means threshold.
Liminal spaces in the physical sense are those places that "occupy the spaces between," says Tara Ogle, director of architecture for Page & Turnbull. This can include boundary zones, she says, like the areas between indoor and outdoor, public and private, or even simply here and there. "They are transient spaces created for movement from one place to another — lobbies, hallways and thresholds at a building scale," she explains via email.
Liminal spaces can also refer to emotional "places" a person might experience during a transitional period, at the threshold of either side of a life experience. Such a liminal space can be individualistic in nature, like a woman who isn't sure whether or not she wants a divorce, or fully global, like the COVID-19 pandemic.
University of Missouri professor Dr. Timothy Carson, who teaches liminal studies, refers to the pandemic as an "involuntary social liminality, a time/space that was full of uncertainty and ambiguity, all the landmarks gone, the future undefined." During this and similar situations, "disorientation reigns," he says. It's an all-too familiar feeling for many people. "Most of the people I explain liminality to end up saying, 'Ah! That's what I've been in! I just didn't have words for it!'" Carson says.
However, the fluid definition of liminal spaces has expanded recently to include empty spots, like abandoned shopping malls, corridors and waiting rooms. "These are spaces that are liminal in a temporal way, that occupy a space between use and disuse, past and present, transitioning from one identity to another," Ogle explains. Although both definitions of the term are applicable, she says that the latter is "particularly salient" right now, as "we are standing on a threshold between how we lived previously and new ways of living, working and occupying space."
Actual, tangible liminal spaces are not difficult to find, since stairwells, doorways and hallways are pretty much everywhere. That's because, much like emotional liminal spaces, the physical ones are transitional areas. These physical spaces are usually functional and not aesthetically pleasing. Yet they may evoke emotions in us.