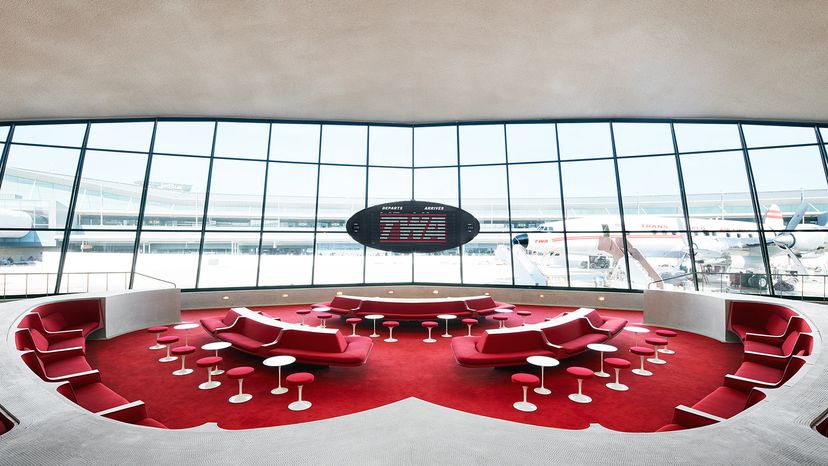 In the days before TSA, full-body scanners and packed airplanes, flying the friendly skies was exciting and sophisticated. Take for example the Trans World Airlines (TWA's) terminal at New York International Airport. In 1956, Finnish-American architect Eero Saarinen was charged with designing this terminal at New York's International Airport — known then as Idlewild and now as John F. Kennedy International Airport.
A jet-age masterpiece, the TWA Flight Center opened in 1962 and celebrated innovative architecture and the height of modern style. With its impossible-looking winged roof and curved interior walls, it was as much a massive sculpture as it was a functional building.
Sadly, Saarinen, who also designed the St. Louis Gateway Arch, among many other notable structures, passed away in 1961 at the young age of 51, so he never saw the completed space.