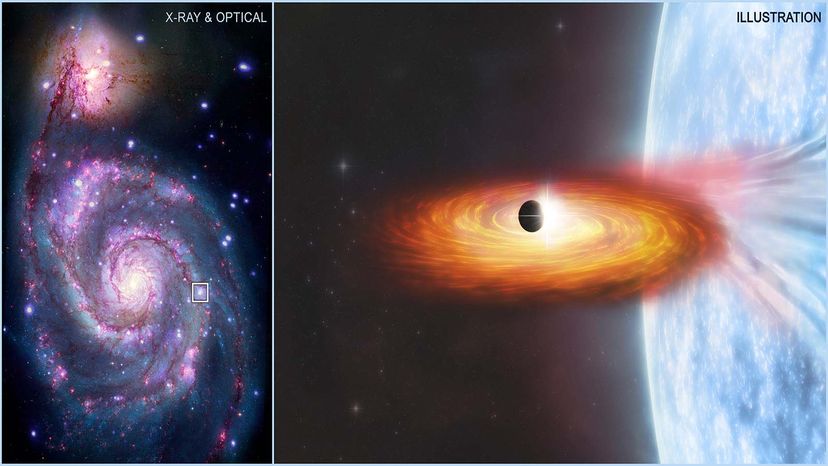 For those interested in space science — or even science fiction — astronomers have been full of fascinating news in the past few years. As technology improves, researchers have been able to discover even more celestial objects than we ever imagined, from comets and asteroids zipping through our solar system to dark matter and planets orbiting distant stars.
Now, we have evidence of planets far beyond those we've ever discovered before. But all the planets we've found through our advanced technology have been within our own Milky Way galaxy, until now that is.
In a paper published Oct. 25, 2021, in the journal Nature Astronomy, a team of astronomers and astrophysicists has put forth a new planetary candidate farther away than we've ever seen before. It's called M51-ULS-1b and is located in Messier 51, also called the Whirlpool Galaxy. While humans might never see — or even confirm — the existence of M51-ULS-1b, even its theoretical reality paves the way for more discoveries in the deep reaches of space beyond anything discovered before.