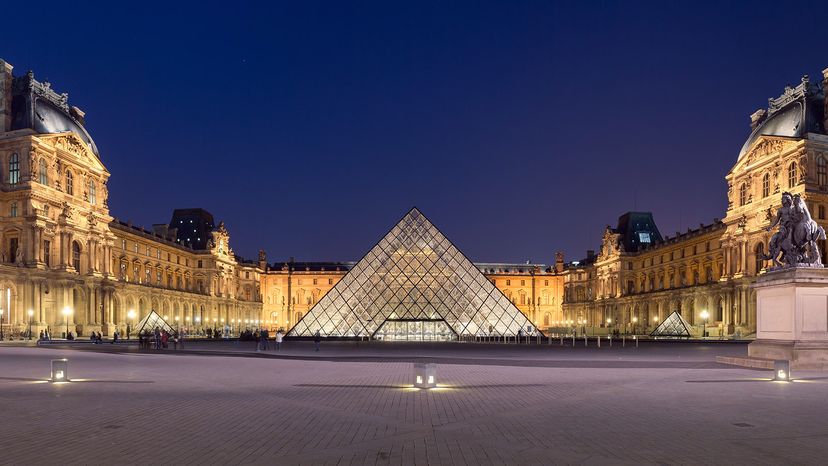 Thirty years after it was unveiled, the Louvre Pyramid stands in front of the world's most visited museum, and despite its relative youth, it has become a vital part of Paris' renowned cityscape. Vying with the Eiffel Tower and the Arc de Triomphe for the title of Paris' most recognizable landmark, the Pyramid officially opened in 1989 and gained instant notoriety, and not the kind the designers were hoping for.
The glass-and-metal structure designed by Chinese-born architect and founder of Pei Cobb Freed & Partners, the late I.M. Pei, sits atop the Louvre's underground, yet light-filled, lobby connecting the museum's three pavilions — Denon, Richelieu and Sully. With a square base and an apex of 71 feet (21 meters), its dimensions form a miniature Great Pyramid of Giza.
Initially constructed in the 12th century as a fortress, what is today the Louvre Museum served as a royal residence before becoming a public museum in 1793 after the French Revolution. So how did a modern take on ancient Egyptian architecture end up in the City of Light? Here are seven facts about this Pyramid.