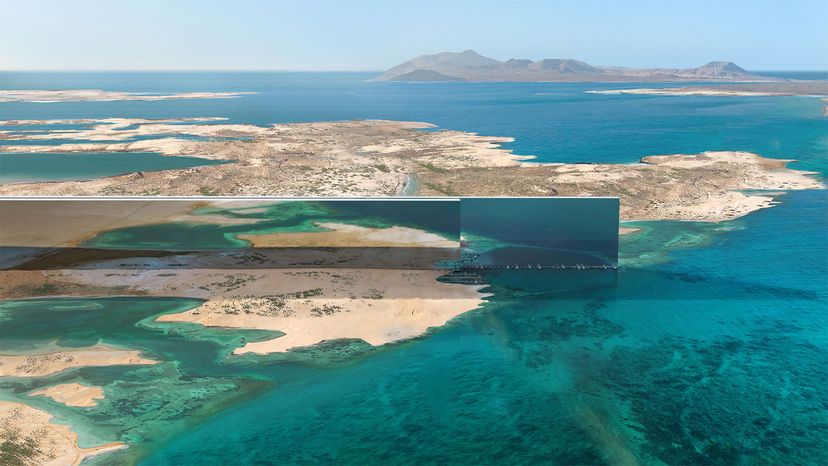 Saudi Arabia is home to some of the world's most interesting and ambitious architecture, but the country's newest urban project may just top them all.
The Saudi government unveiled plans in 2021 for the city of Neom, including a megastructure called The Line Saudi Arabia, a massive scheme still years from completion. The Line is designed to be an entire city composed of two parallel, 656-foot-wide (200-meter-wide) skyscrapers, each 106 miles (170 kilometers) long and 1,640 feet (500 meters) high — higher than most of the world's tallest skyscrapers — stretching across the northwest part of Saudi Arabia near the Red Sea.
If you think this sounds like the setting for a futuristic, utopian novel, you're not wrong. The Line is being described as a one-building vertical city outfitted with exterior mirrors, big enough to house nine million people — along with everything needed to support urban life, from parks and waterfalls to flying taxis and robot maids. There are even plans to include an artificial moon for residents to gaze upon.