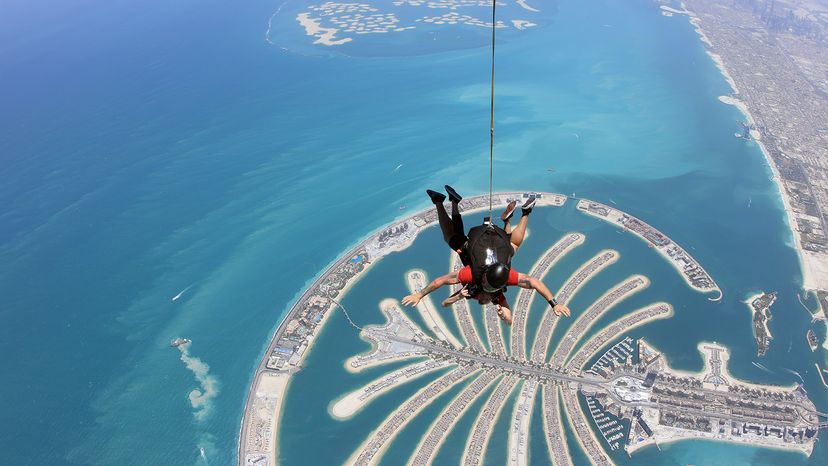 The British Isles are made up of more than 6,000 islands, but that wasn't enough for some of their Neolithic residents. In northern Scotland, ancient peoples used to pile hundreds of boulders on lake bottoms, riverbeds and estuary floors. Using this technique, they painstakingly built scores of tiny islands, some of which are around 5,500 years old.
"Island construction has occurred for thousands of years," John W. McManus, a professor and marine ecologist at the University of Miami, says in an email.
Over in the New World, the Aztecs engineered "chinampas," minuscule islands for their crops. And one of the most breathtaking attractions in Micronesia is Nan Madol, a cluster of almost 100 man-made islets that served as the Saudeler Dynasty's capital.
You can also find artificial landmasses in some of the biggest metro areas on Earth. "There are several large man-made islands around New York City," notes McManus, who adds that the U.S. had others built "along the Miami waterfront and on atolls of the South Pacific." Likewise, Japan's Kansai International Airport occupies an island in Osaka Bay that was created during the late 20th century at a cost of about $17 billion.