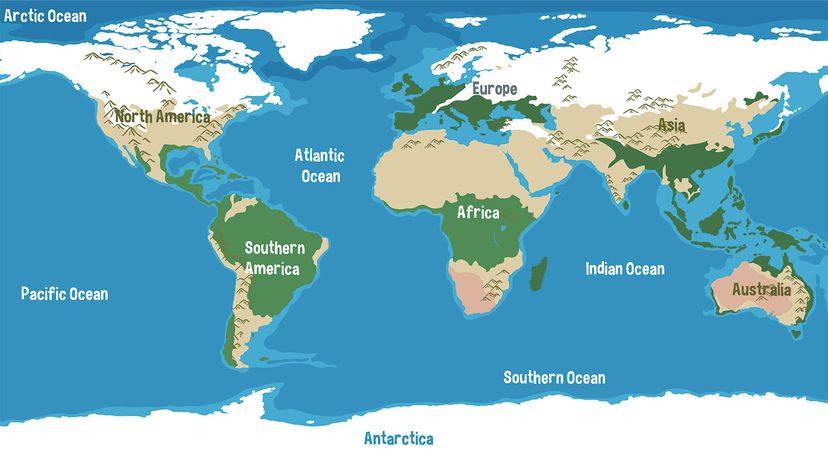 Planet Earth, when viewed from space, has been described as a "blue marble." This is, of course, because it's covered in water. Our planet sustains life partially thanks to the 321,003,271 cubic miles (1,338,000,002 cubic kilometers) of salt water that continually circulates around and between the comparatively small bits of exposed land.
Oceans make up 70 percent of Earth's surface, and almost 97 percent of global water is stored in them. Not only that, for much of the past 4 billion years, life on Earth has been doing its business almost exclusively in the ocean. You wouldn't be breathing right now if it weren't for the phytoplankton that make around 70 percent of the oxygen in the atmosphere.
As surrounded by water as we are, it's strange that we know so little about the world oceans. For instance, we have yet to map over 85 percent of the ocean floor to the same resolution we've mapped the surface of Venus, we've only discovered about a third of the marine life lurking in the world's oceans and we can't account for most of the trillions of tons of plastic that's ended up in the world's oceans.
With all that we still don't know about the oceans, how many oceans are there in the world?