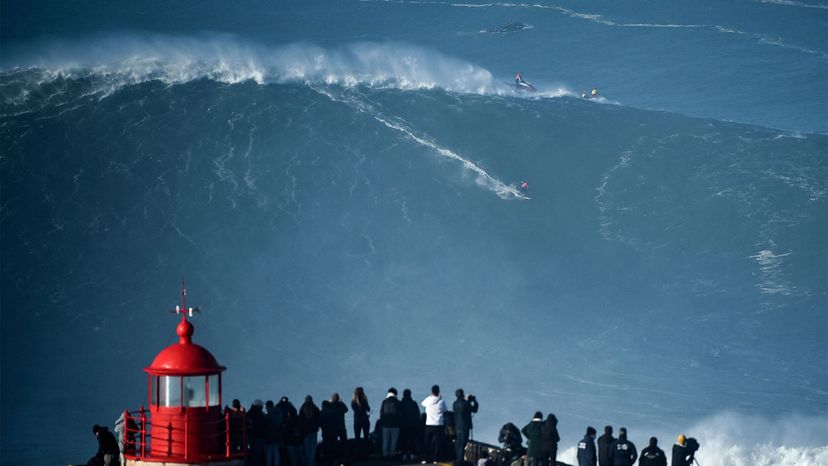 If you look up the world records for the largest waves ever surfed, you're quickly going to notice a trend. Six of the top seven waves, and seven of the top 10, all come from a single location: Praia do Norte in Nazaré, Portugal.
What's up with those Nazaré, Portugal, waves? Is there just a single Portuguese surfer hanging out on the beach with some Guinness World Records buddies, breaking one record after another?
Not at all — in fact, as of 2023, the nine biggest waves were surfed by nine different people. Instead, the answer lies in the unique ocean floor geography just off the shores of Nazaré.