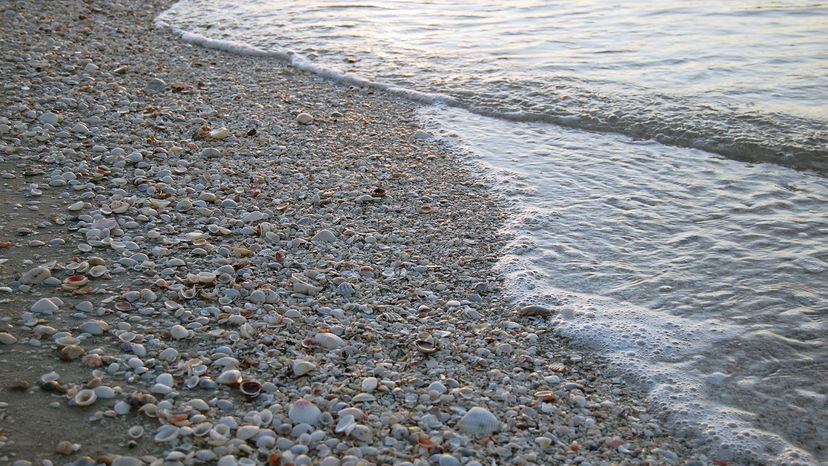 As humans, we're intrinsically drawn to the ocean, so it makes sense that we want to take a piece of it home with us. But be warned: Beachside souvenir-hunting can land you in prison if you're not mindful of the law.
Case in point: Early in summer 2018, a Texas woman was fined $500 and sentenced to 15 days in jail by a Florida judge for illegally harvesting 40 queen conch shells on her Key West vacation.
Queen conchs are marine snails who live in gorgeous shells of their own making. Florida allows people to collect the vacant shells, but it's illegal to take one that's still occupied by a live conch. Unfortunately for the aforementioned Texan, the seashells she grabbed had living, breathing mollusks in them.
Floridians have a vested interest in these nautical treasures. On the shell-loaded island of Sanibel (a barrier community near Fort Meyers), beachcombing is a major draw for tourists. And when residents noticed their precious commodities were vanishing, they took action. In the late 20th-century, locals started worrying that out-of-towners were pillaging too many shells. As a conservation measure, Sanibel banned the collection of any shells with their original mollusks living inside, as well as any sand dollars, starfish and sea urchins. The ban took effect in 1995 and has since been extended throughout Sanibel's home county.