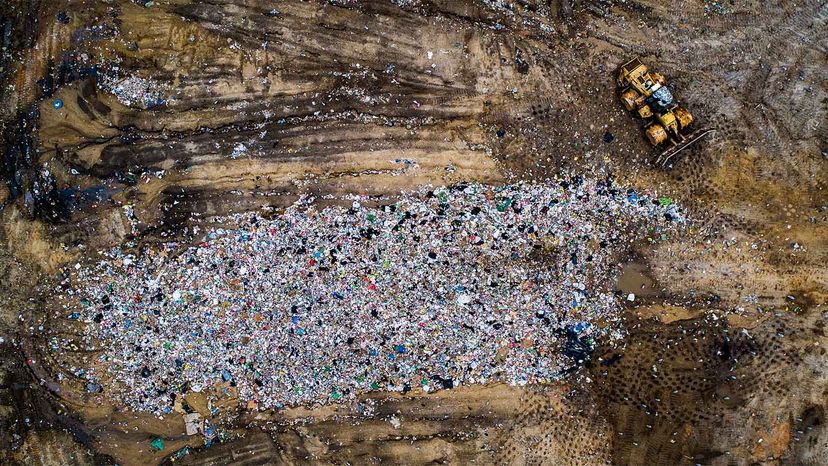 You have just finished your meal at a fast food restaurant, and you throw your uneaten food, food wrappers, drink cups, utensils and napkins into the trash can. You don't think about the trash again. On trash pickup day in your neighborhood, you drag your trashcans to the curb, and workers dump the contents into a big truck and haul it away. You don't have to think about that trash again, either.
But maybe you have wondered, as you watch the trash truck pull away, just where that garbage ends up?
Americans generate trash at an astonishing rate of 4.9 pounds (2.2 kilograms) per person each day, which collectively amounts to 292.4 million tons (265.3 million metric tons) per year [source: EPA]. Americans produce roughly three times the global average for garbage, according to a 2019 report by research firm Verisk Maplecroft [source: Smith].
What happens to this trash? Some gets recycled or recovered, and some is burned, but the majority is buried in landfills. In this article, we will examine how landfills are built, what happens to the trash in landfills, what problems are associated with landfills and how these problems are solved.