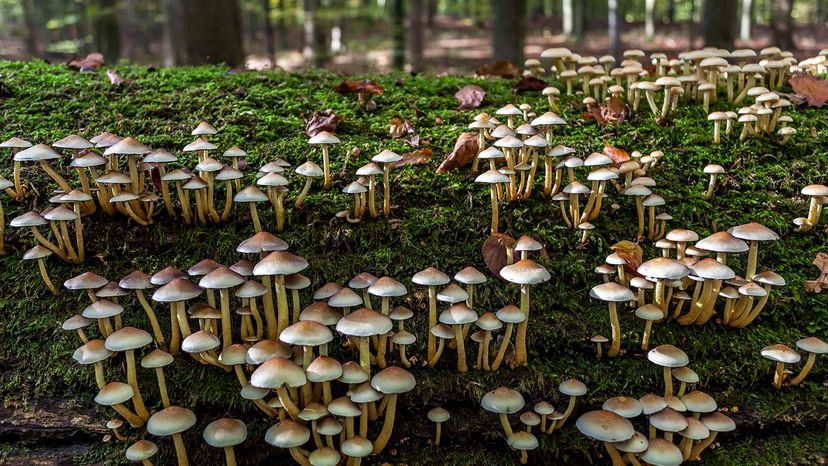 In college, Eben Bayer grew mushrooms under his dorm room bed. The mechanical engineering student, who had grown up on a Vermont farm, was convinced the fungus was one of nature's most effective "technologies" and could be used to overhaul the way we make a range of everyday products.
Thirteen years later, his New York-based company Ecovative Design produces over a million pounds per year of its compostable mushroom-based alternative to Styrofoam. And Bayer is turning his mind to the next product on his list: fake meat.
Bayer believes mycelium ― the network of tissue that makes up the body of many fungi, a broad category that includes mushrooms ― could be a great, eco-friendly meat alternative. The fermented slabs can even be cut thin enough to make a "very compelling bacon."
"We could do a thousand and one things with mycelium," Bayer says.
Bayer is not alone in his belief in the magical power of mushrooms. Much of their appeal comes from the plethora of potential solutions they seem to offer to our many environmental problems.