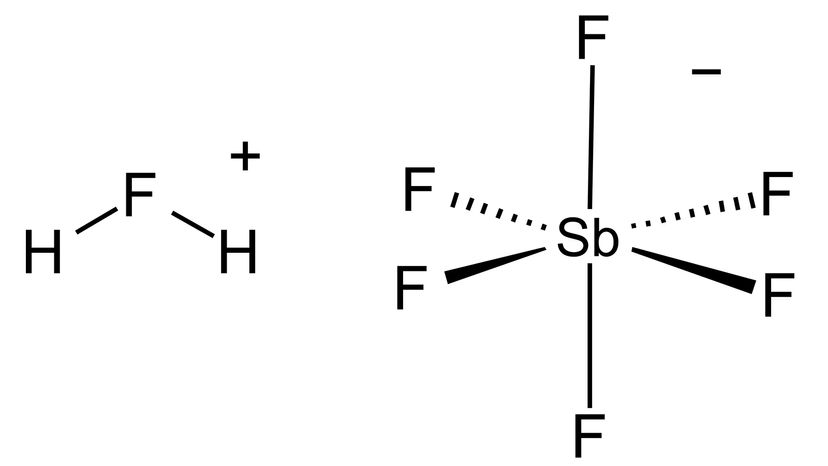 Some acids are safe enough that even a homeowner can use them, like muriatic acid. It's designed to be used as a household cleaner, as long as you follow the directions and all safety precautions. Some other acids are simply too caustic and corrosive for anyone to handle.
So what happens when you mix two of those? You get something altogether stronger. For instance, when equal amounts of the acids hydrogen fluoride (HF) and antimony pentafluoride (SbF5) are combined, the results are too remarkable to ignore.
You don't get just any other acid. You end up with the strongest acid, or superacid, known to humankind: fluoroantimonic acid, aka HSbF6.