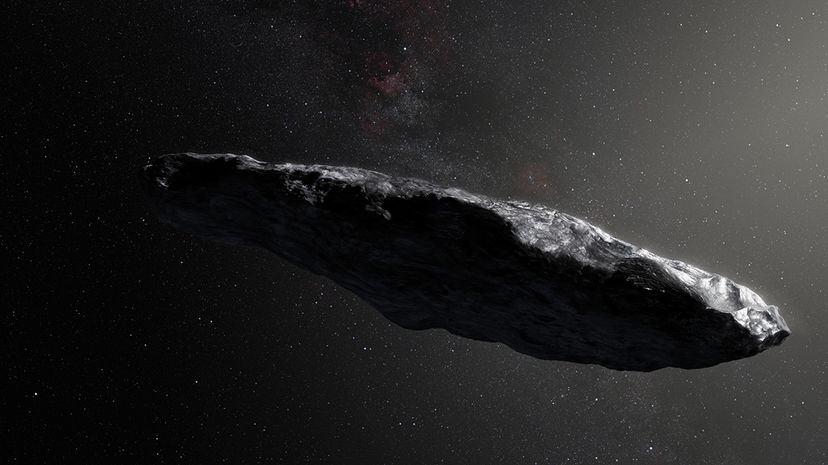 When interstellar asteroid 'Oumuamua was seen speeding out of our solar system last October, astronomers knew it was something special. Traveling too fast to be captured by our sun's gravity, the strangely elongated asteroid obviously didn't originate in our interplanetary neighborhood.
But how 'Oumuamua left its home star system is a puzzle that astronomers are just beginning to understand and, in doing so, they're getting a unique look into how planets may form around other stars.
"This object was likely ejected from a distant star system," said astrophysicist Elisa Quintana, who works at NASA's Goddard Space Flight Center, in the press release. "What's interesting is that just this one object flying by so quickly can help us constrain some of our planet formation models."