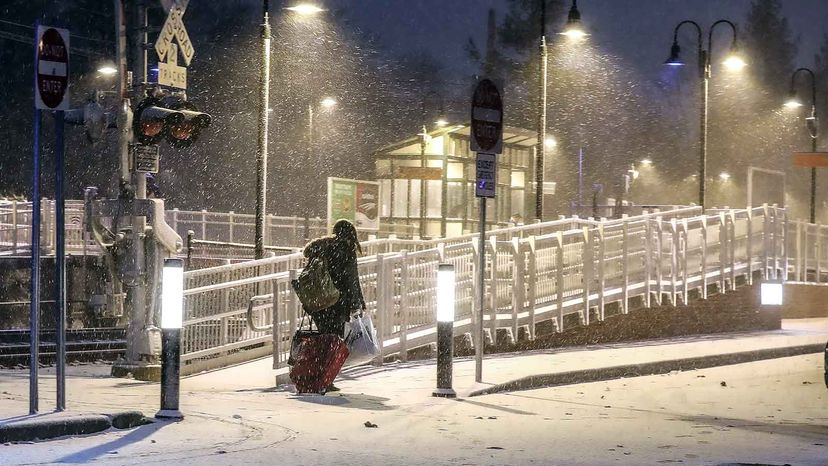 It's winter. The sky is clear, the air crisp, the temperature has dipped below freezing. You're rolling down the interstate at 70 miles (112 kilometers) per hour, not a care in the world. It's practically a winter wonderland.
But have you ever heard of a snow squall? If you have, then you should know the first rule of winter driving when a snow squall bares its icy teeth: Slow the heck down.
Snow squalls don't happen in every place that has winter weather. And even in those locales that do, snow squalls aren't everyday events. But if you happen to live or travel in one of those wintry places, squalls come around occasionally enough that you should be aware that they're not to be trifled with. Snow squalls, as brief as they are (most last no longer than 30 minutes), are serious. Sometimes deadly serious.
"Think of them as a winter weather analog to a severe thunderstorm," says Pete Banacos, a science and operations officer at the National Weather Service Forecast Office in Burlington, Vermont. "You're dealing with that kind of intensity. It's not as unstable, but it's the same type of atmospheric process."