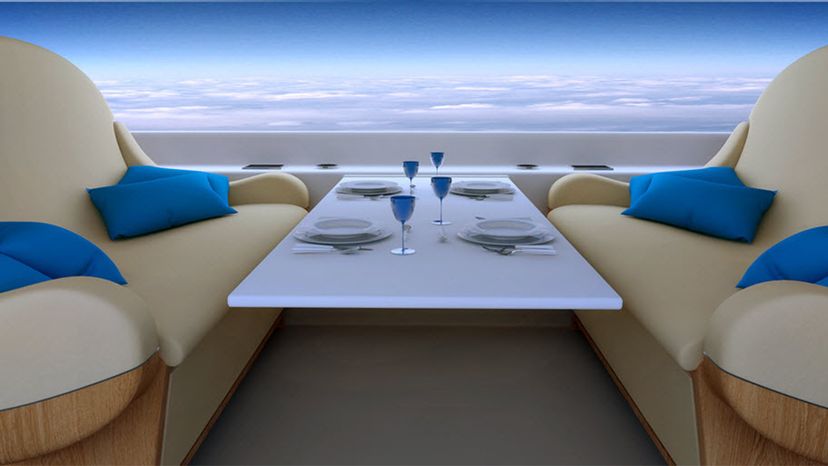 When commercial air travel first started to catch on in the 1930s, one of the big attractions for passengers was the chance to stare out the window at the landscape from a startlingly new perspective, high above it. Observing rivers, deserts, farms and city skylines "served as endlessly fascinating entertainment," wrote Daniel L. Rust in "Flying Across America," his 2012 history of air travel.
Many of us still like to gaze out in wonder from those little portals. A survey by Quartz in 2014 found that more than half of Americans prefer having a window seat on an airline, though people who fly more than once a year are more evenly split.
That's why you may be surprised to learn that for decades, aircraft designers have been contemplating planes with video screens instead of passenger windows. In 2014, for example, the UK-based Centre for Process Innovation unveiled a design for a windowless airliner, in which the entire interior of the cabin would be lined with thin, flexible high-definition video screens that would provide lighting and entertainment, as well as a more expansive view of the outside.