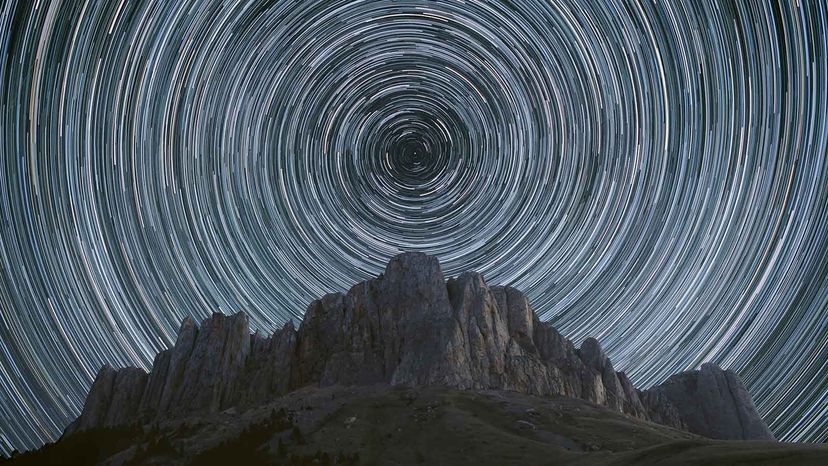 Every 24 hours, the Earth makes a full rotation, spinning west to east, which is why the sun rises in the east and sets in the west and the stars at night appear to move across the sky.
Earth spins along an imaginary line between the North Pole and the South Pole called the rotation axis. The rotation axis points toward a bright star, Polaris, which is visible on clear nights in the Northern Hemisphere.
But why does Earth spin in the first place? And what would happen if it suddenly stopped?
To understand why, let's see what we can learn from other bodies in space.