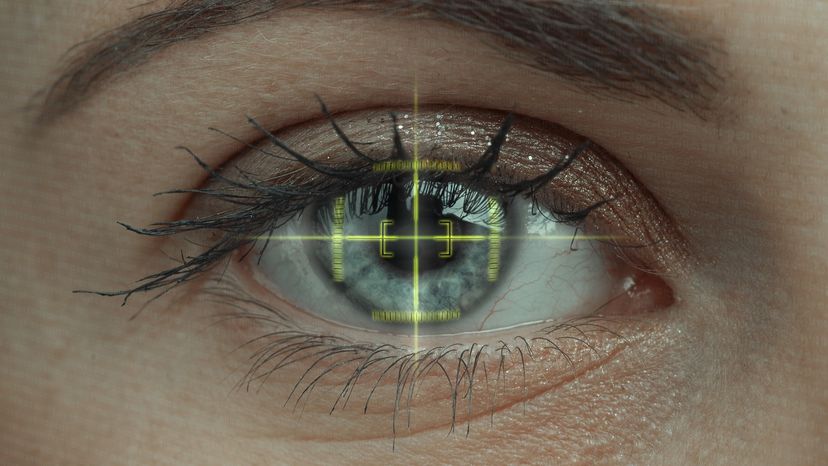 Imagine you're James Bond, and you have to get into a secret laboratory to disarm a deadly biological weapon and save the world. But first, you have to get past the security system. It requires more than just a key or a password -- you need to have the villain's irises, his voice and the shape of his hand to get inside.
You might also encounter this scenario, minus the deadly biological weapon, during an average day on the job. Airports, hospitals, hotels, grocery stores and even Disney theme parks increasingly use biometrics -- technology that identifies you based on your physical or behavioral traits -- for added security.
In this article, you'll learn about biometric systems that use handwriting, hand geometry, voiceprints, iris structure and vein structure. You'll also learn why more businesses and governments use the technology and whether Q's fake contact lenses, recorded voice and silicone hand could really get James Bond into the lab (and let him save the world).
You take basic security precautions every day -- you use a key to get into your house and log on to your computer with a username and password. You've probably also experienced the panic that comes with misplaced keys and forgotten passwords. It isn't just that you can't get what you need -- if you lose your keys or jot your password on a piece of paper, someone else can find them and use them as though they were you.
Instead of using something you have (like a key) or something you know (like a password), biometrics uses who you are to identify you. Biometrics can use physical characteristics, like your face, fingerprints, irises or veins, or behavioral characteristics like your voice, handwriting or typing rhythm. Unlike keys and passwords, your personal traits are extremely difficult to lose or forget. They can also be very difficult to copy. For this reason, many people consider them to be safer and more secure than keys or passwords.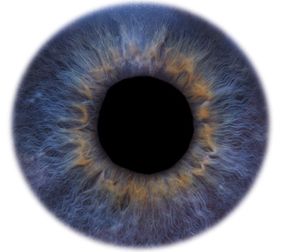 Biometric systems can seem complicated, but they all use the same three steps:
Enrollment: The first time you use a biometric system, it records basic information about you, like your name or an identification number. It then captures an image or recording of your specific trait.
Storage: Contrary to what you may see in movies, most systems don't store the complete image or recording. They instead analyze your trait and translate it into a code or graph. Some systems also record this data onto a smart card that you carry with you.
Comparison: The next time you use the system, it compares the trait you present to the information on file. Then, it either accepts or rejects that you are who you claim to be.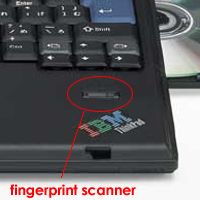 Systems also use the same three components:
A sensor that detects the characteristic being used for identification
A computer that reads and stores the information
Software that analyzes the characteristic, translates it into a graph or code and performs the actual comparisons
Biometric security systems, like the fingerprint scanner available on the IBM ThinkPad T43 (right), is becoming more common for home use. You can read other HowStuffWorks articles to learn about face recognition and fingerprint scanning.