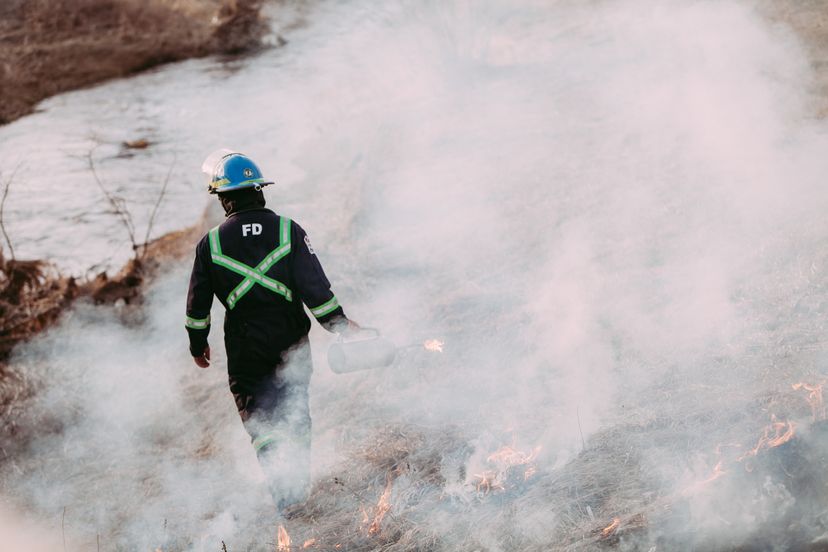 Controlled burns might seem counterintuitive, but this practice could save lives. Take southern New Jersey, for example, where there's a 1.1-million-acre (445,154-million-hectare) protected forest, the largest contiguous woodland in the 45-million-person hyper-city known as the Eastern Seaboard. This forest is called Pinelands (or, alternatively, the Pine Barrens).
Here's a nightmare scenario: On a dry day in late spring, one of the many wildfires that spring up there takes off, outstripping firefighters' efforts to contain it. Forty-mile-per-hour (64 kilometer-per-hour) winds out of the west send embers sailing miles ahead of the fire, igniting trees when they touch down. The fire burns for as long as the winds blow, killing hundreds of residents and consuming billions of dollars' worth of property.
Five hundred thousand people live in the Pinelands, jammed in among the trees of a forest that some have described as a conflagration waiting to happen, a fire that could make the record books as the worst wildfire in modern U.S. history. The scenario described above isn't unlikely; it's the prediction of many experts.
One of the suggested means to prevent forest fires is to fight fire with fire. Some people are already doing it. One landowner in the Pinelands, for instance, burned roughly 1,000 acres (405 hectares) every year in his attempt to forestall a potential apocalypse [source: Dickman].
But how can lighting small fires prevent bigger ones?