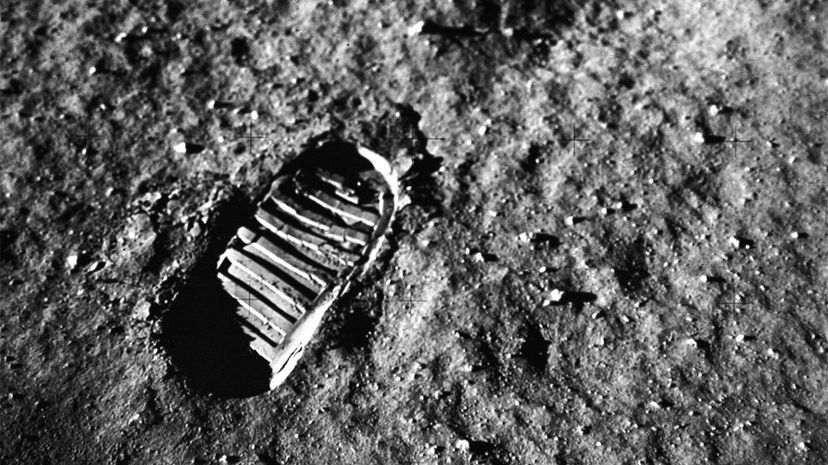 During the Apollo 15 and Apollo 17 missions to the moon in 1971 and 1972, astronauts drilled holes in the lunar surface and placed probes there, in an effort to measure the moon's subsurface temperature and quantify how much heat moves from the lunar core to the surface. But after they did, scientists back on Earth noticed a strange phenomenon. The lunar regolith — that is, the layer of soil and rock fragments covering the surface — began to rise in temperature and continued to do so for several years afterward. No one was sure why, though some scientists believed it might have been caused by some sort of natural phenomenon, while others suspected the astronauts themselves might have triggered it.
It now looks as if the astronauts were indeed responsible. In a paper published on April 25, 2018 in the Journal of Geophysical Research, a journal of the American Geophysical Union (AGU), researchers use data gleaned from long-lost NASA tapes, photos taken by the astronauts, imagery from a lunar orbiter and other records to make the case that the increase in the lunar surface temperature around the probes of 1 to 2 degrees Celsius — 1.8 to 3.6 degrees Fahrenheit — probably was caused by human activity.
As this blog post by AGU science writer Lauren Lipuma explained, by walking around and driving a rover, the astronauts apparently disturbed the regolith, causing it to become darker. That, in turn, caused the lunar surface in those areas to reflect less solar radiation back into space, and instead absorb it, heating the surface.