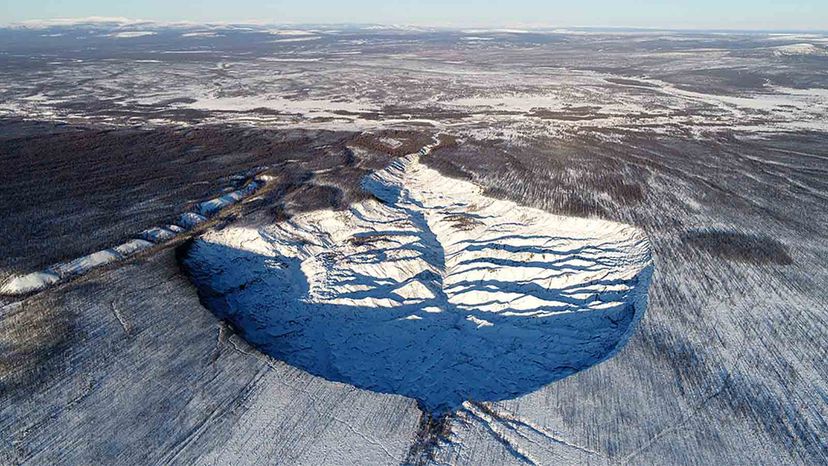 If you like to peruse the internet for strange, puzzling extreme phenomena — and to be honest, who among us doesn't? — you may already have come across the Batagaika crater. It's a massive, growing hole in the landscape of Siberia that's inspired even serious-minded scientific publications to resort to supermarket tabloid-style terminology such as the Doorway to Hell and the Gateway to the Underworld.
First spotted in the mid-1960s by surveillance satellites that were classified, the Batagaika crater has grown over the past 60 years from an insignificant gully to a massive tadpole-shaped depression that covers 200 acres (81 hectares) and stretches 2/3 of a mile (1 kilometer) in length and is 164 feet (50 meters) deep, according to the U.S. Geological Survey.
"From 1991 to 2018, the crater area increased by almost three times," Sarah Cadieux, a lecturer in New York'sRensselaer Polytechnic Institute's department of Earth and environmental sciences, says via email.
But what is it, exactly, and how did it get there? And why does it keep getting bigger?