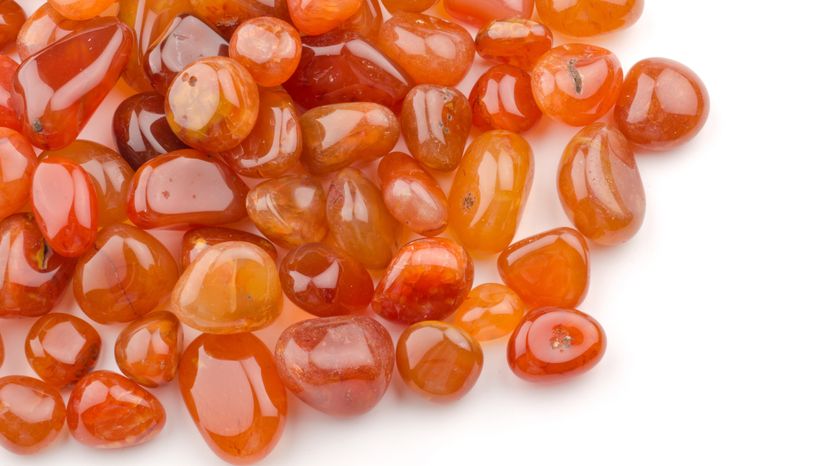 Carnelian, a captivating gemstone with a rich history and powerful healing properties, has fascinated people for centuries. From its fiery colors to its connection with chakras, Carnelian promises to offer an exciting journey of discovery. Read on to learn about this alluring stone's origins, color variations, carnelian meaning, symbolism, and ways to harness its energy for your own well-being.
Short Summary
Carnelian is a mineral of the chalcedony family, known for its vibrant energy and metaphysical properties.

Carnelian is renowned for its symbolic meanings of warmth, strength, courage and creativity as well as healing properties such as emotional balance and physical health.

Authentic Carnelian stones are characterized by their range in hues, smooth waxy texture & translucency with vitreous luster, making them distinguishable from counterfeit stones which have a rough grainy texture.