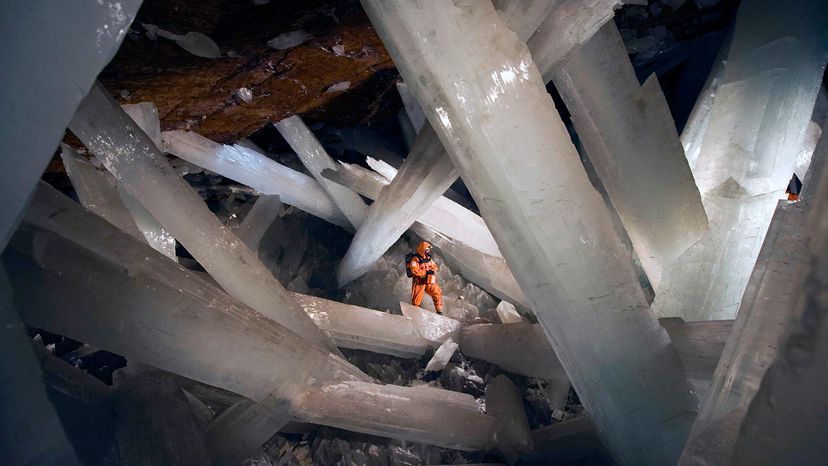 Gypsum: It's the main ingredient in drywall and frequently added to the water when brewing pale ale and India pales. Humans have been using this mineral for literally thousands of years. But at the turn of the 21st century, the world renewed its appreciation for the stuff when miners discovered some spectacularly big crystals that were — in essence — massive gypsum pillars.
They're buried 984 feet (300 meters) beneath the Sierra de Naica Mountain in Chihuahua, Mexico. Anchored to the walls and floor of a sweltering cave, the crystals went through at least half a million years of uninterrupted growth. Many are long and wide enough to walk across, and honestly look like Superman's Fortress of Solitude.
Don't bother packing your bags, though. Visiting these crystalline wonders is pretty much impossible now. That honestly might be a good thing; for all its splendor, the Giant Crystal Cave once had the makings of a death trap.