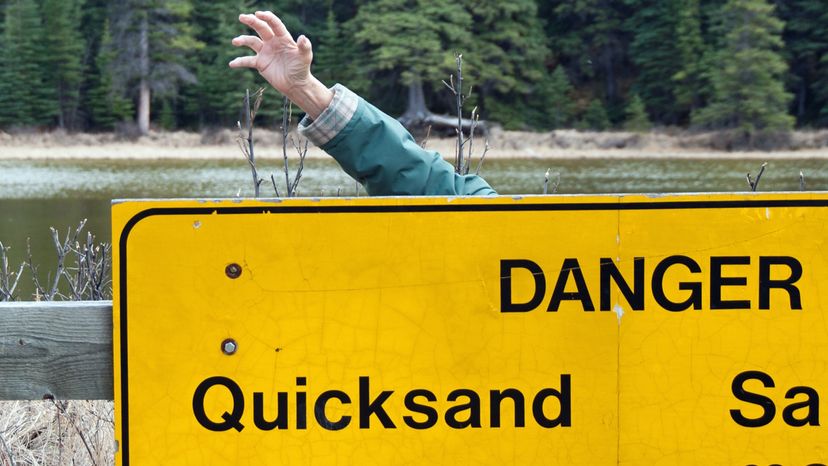 How many times have you watched a movie where the hero is sucked down into a pit of quicksand, only to be saved at the last minute by grabbing a nearby tree branch or outstretched hand?
Quicksand is not quite the fearsome force of nature that you sometimes see on the big screen. In fact, the treacherous grit is rarely more than a few feet deep. It's basically just wet sand that's so saturated, the friction between sand particles is reduced. The resulting sand is a mushy mixture of fine sand and water that can no longer support any weight.
If you step into wet quicksand, it won't pull you down. However, your movements will cause you to dig yourself deeper into it. In this article, you will learn just how quicksand forms, where it's found and how you can escape its clutches if you find yourself waist-deep in it.