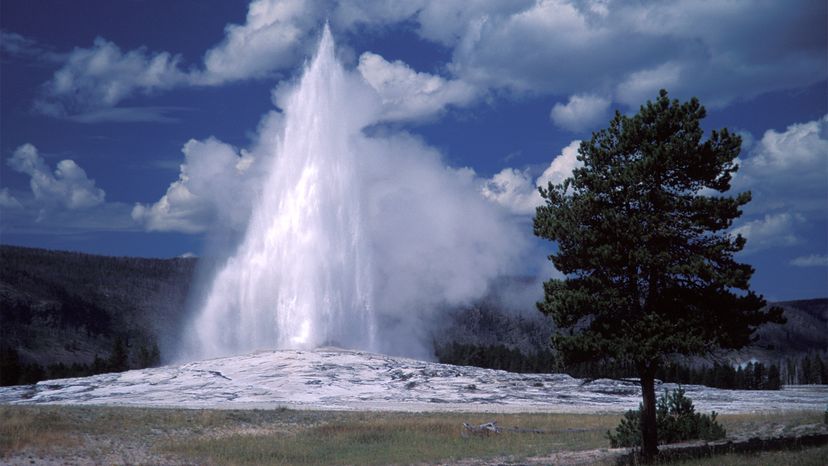 Old Faithful used to have a less-than-modest nickname: "Eternity's Timepiece." Since at least the American Gilded Age (1860s-1900), this Wyoming cone geyser has wowed spectators with its predictable eruptions. You can see the landmark for yourself in Yellowstone National Park, home to around 4,500 bison, 714 bears and over 500 geysers. More than 150 of these water-spurting marvels — including Old Faithful — occupy the park's Upper Geyser Basin.
Named in 1870 by the Washburn Langford-Doane Expedition because it "spouted at regular intervals," Old Faithful gets more fanfare than any other geothermal attraction in the world. Visited by presidents and immortalized by artists, the geyser spouts about 17 times a day. Countdown clocks tell gathering tourists when to ready their cameras for the next waterworks show. You see there's a simple formula rangers use to estimate how much time will likely elapse between any two eruptions of Old Faithful.
"About 90 percent of [these] eruption predictions are accurate within a window of plus or minus 10 minutes," according to the National Park Service website.
That's a solid track record, but Old Faithful still isn't something you'd want to set your watch by. Five decades of observation have revealed that the geyser is changing.
Since 1959, the average interval between Old Faithful's eruptions has gotten longer. And yet most of the actual eruptions which occurred back then were rather brief. This is no longer the case.