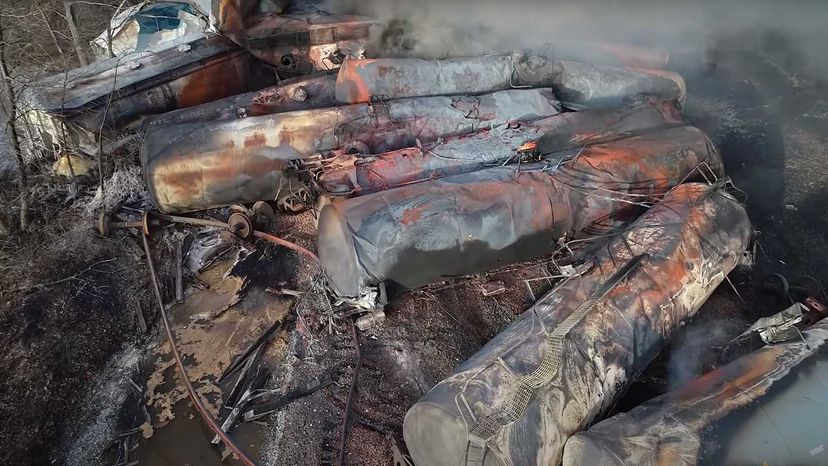 People with headaches and lingering chemical smells from a fiery train derailment in East Palestine, Ohio, have left residents worried about their air and water — and misinformation on social media hasn't helped.
State officials offered more details of the cleanup process and a timeline of the environmental disaster during a news conference Feb. 14, 2023. Nearly a dozen cars carrying chemicals, including vinyl chloride, a carcinogen, derailed on the evening of Feb. 3, and fire from the site sent up acrid black smoke. Officials said they had tested more than 400 nearby homes for contamination and were tracking a plume of spilled chemicals that had killed 3,500 fish in streams and the Ohio River.
However, the slow release of information after the derailment has left many questions unanswered about the risks and longer-term impact. We asked Andrew Whelton, an environmental engineer who investigates chemical risks during disasters, questions about the chemical release. Here's what he had to say.