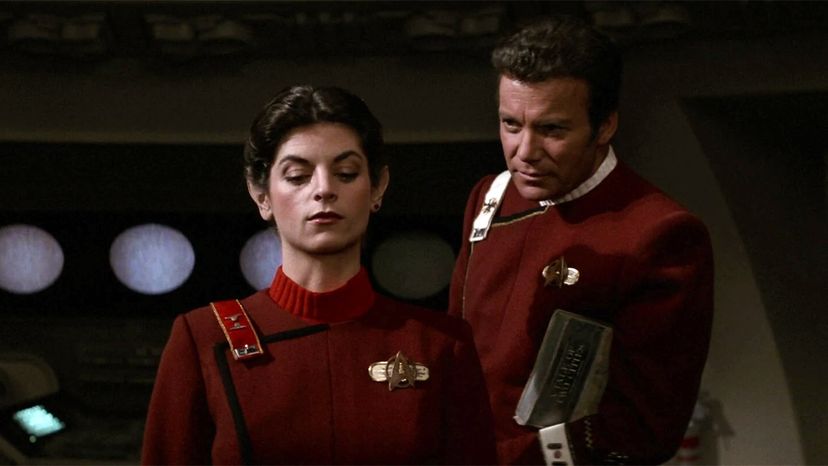 A half-Vulcan Starfleet cadet is faced with a moral dilemma. While commanding the U.S.S. Enterprise, Saavik (portrayed by Kirstie Alley) is contacted by the Kobayashi Maru, a civilian freighter that's struck a mine and lost all power.
The situation is dire. Without assistance, those stranded souls are as good as dead. Yet the accident occurred in the Neutral Zone, an area of space dividing the United Federation of Planets and the Klingon Empire. Rescuing this crew means entering the Zone, a decision that would put Saavik's own ship at risk — and potentially start a war.
But can she bear the thought of letting innocent people suffer and die on her watch? Saavik decides she can't.
She orders the Enterprise into the Zone, violating a critical treaty. That provokes an immediate attack from Klingon warships. Within minutes, Saavik loses her vessel and its crew. And the worst may be yet to come.
So begins the 1982 blockbuster "Star Trek II: The Wrath of Khan." Saavik, we soon learn, has just taken Starfleet's hardest training exercise. Simply called the Kobayashi Maru, it's a simulation that puts future commanders in a classic "no-win scenario."
Or at least, it's supposed to. The audience is told a certain James T. Kirk (William Shatner) was the only person to actually "beat" the Kobayashi Maru test — albeit, on his third try. How'd he do it? Well, by all accounts, Capt. Kirk cheated.