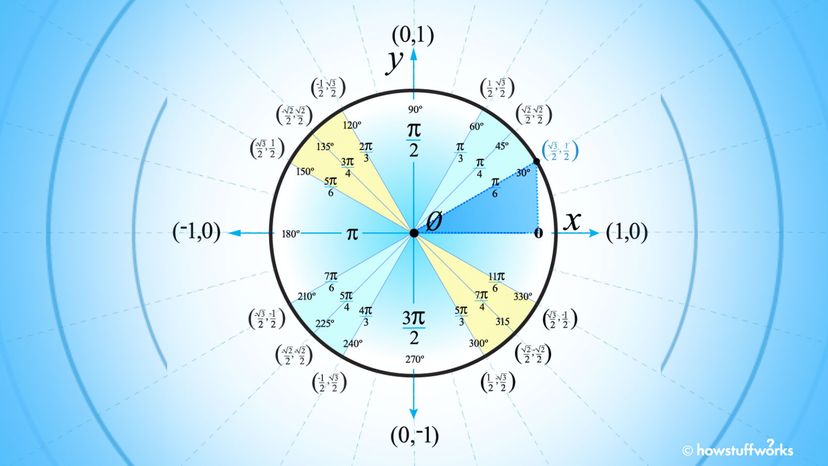 You probably have an intuitive idea of what a circle is: the shape of a basketball hoop, a wheel or a quarter. You may even remember from high school that the radius is any straight line that starts from the center of the circle and ends at its perimeter.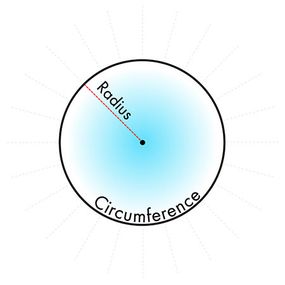 A unit circle is just a circle that has a radius with a length of 1. But often, it comes with some other bells and whistles.
A unit circle can be used to define right triangle relationships known as sine, cosine and tangent. These relationships describe how angles and sides of a right triangle relate to one another. Say, for example, we have a right triangle with a 30-degree angle, and whose longest side, or hypotenuse, is a length of 7. We can use our predefined right triangle relationships to figure out the lengths of the triangle's remaining two sides.
This branch of math, known as trigonometry, has everyday practical applications such as construction, GPS, plumbing, video games, engineering, carpenter work and air flight navigation.
To memorize a standard unit circle, we need to be able to recall three major components:
Four quadrants

16 angles

(x, y) coordinates for each of the 16 angles, where the radius touches the circle's perimeter
To help us, we are going to recall a trip to the Unit Pizza Palace. Take a few moments to memorize the following until you can recite it without looking:
4 pizza slices
3 pies for $6
2 square tables
1, 2, 3