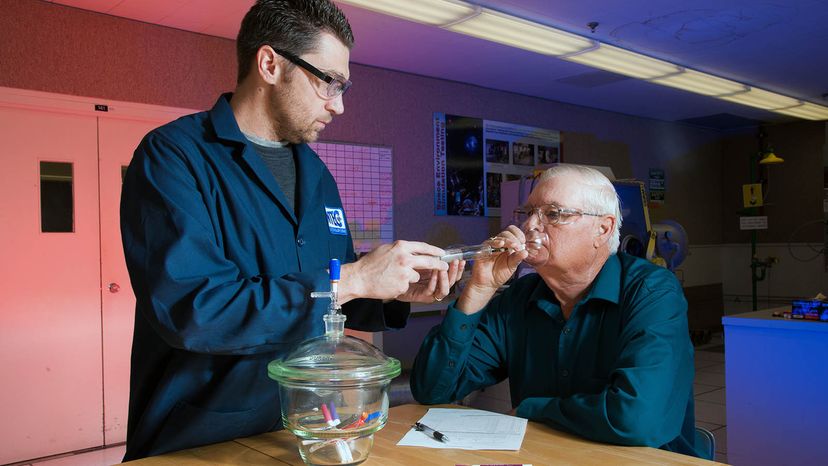 Every nut and bolt, every plastic zip tie, every container of Tang that is part of a manned space mission has to be thoroughly checked out before it gets blasted into the stars. It only makes sense, right? Space is no place for surprises.
Testing these things — all of them — and how they'll act and react in potentially hazardous environments falls on a veritable army of professionals at NASA's White Sands Test Facility in New Mexico. One group there, the Materials Flight Acceptance workforce, analyzes the space-suitability of different materials to make sure nothing will surprisingly catch on fire, or put off some toxic gas, or act strangely in the vacuum of space, or that no fluids will react poorly with other materials onboard. All this is done with a never-wavering eye on the safety of astronauts.
And then there's the testing area that has made the Materials group a sort of quirky star in the NASA solar system: The odor panel.
What an astronaut smells in space, it turns out, is mission-critical, too.
"If you don't like the smell of fish down here on the ground, you open a window and let it air out," says Susana Harper, the Materials Flight Acceptance standards testing manager at White Sands. "We don't have that option up in space."