Last, but by no means least, are campfires. Wonderful givers of warmth, light, s'mores and lots more, campfires can also cause wildfires if proper care isn't taken to keep them under control.
Just like with a debris fire, it's important to find a safe location for a campfire that's distanced from nearby ignitable objects and protected from sudden gusts of wind. Campfires should always be built in rock-ringed fire pits that are stocked with a bucket of water and a shovel.
And while it might feel satisfying to establish a roaring bonfire, that's a bad idea; campfires should be kept small and manageable at all times. On a similar note, when it's time to tuck in, the fire must be extinguished completely -- and that includes pouring lots of water on all the ashes and embers until the hissing and steaming fully stops, then using the shovel to stir everything around and separate out any bits that are not burnt. Keep it up until you're absolutely certain every last little spark is out.
To learn more about wildfires, forests and the truth about the much-maligned Mrs. O'Leary and her long-beleaguered bovine, hit up the links below.
Last editorial update on Nov 12, 2018 04:41:23 pm.
Related HowStuffWorks Articles
More Great Links
Sources
"Fireworks Illegal on all Public Lands in Idaho." U.S. Department of the Interior Bureau of Land Management. June 29, 2009. (1/21/2010) http://www.blm.gov/id/st/en/info/newsroom/2009/june/fireworks_illegal.html

"Fireworks Restrictions in Place." U.S. Forest Service. June 27, 2002. (1/21/2010) http://www.fs.fed.us/r6/centraloregon/news/2002/06/020627fireworks.shtml

Pollick, Michael. "What is a Spark Arrestor?" WiseGeek. (1/21/2010) http://www.wisegeek.com/what-is-a-spark-arrestor.htm

"NWCG Communicator's Guide for Wildland Fire Management." National Wildfire Coordinating Group. (1/21/2010) http://www.nifc.gov/preved/comm_guide/wildfire/FILES/PDF%20%20FILES/Linked%20PDFs/2%20Wildland%20fire%20overview.PDF

"Wild & Forest Fire." NOAA Economics. (1/21/2010) http://www.economics.noaa.gov/?goal=weather&file=events/fire/

SmokeyBear.com Web site. (1/29/20)10 http://www.smokeybear.com/index.asp

"Wildland Fire -- An American Legacy." U.S. Department of Agriculture Forest Service. Summer 2000. (1/21/2010) http://www.fs.fed.us/fire/fmt/fmt_pdfs/fmn60-3.pdf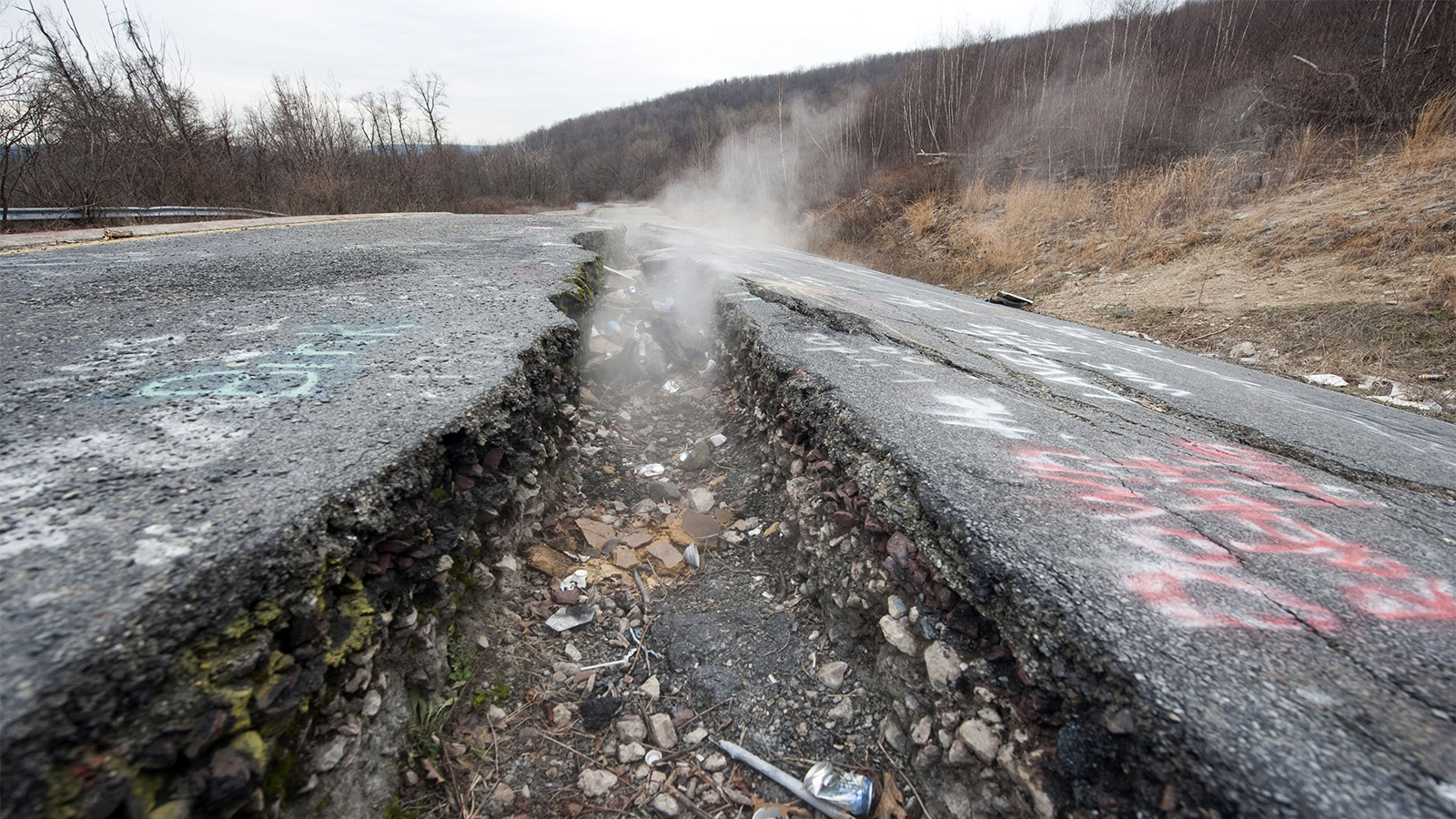 Up Next
The fire under the tiny town of Centralia, Pennsylvania, has been burning since at least 1962 and, to this day, nobody knows how to put it out.
---