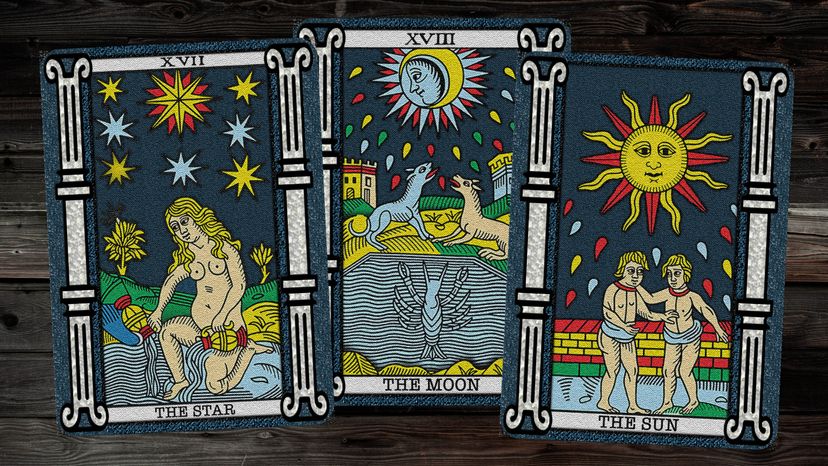 The Moon tarot card has always been surrounded by an air of mystery and intrigue. Its enigmatic symbolism invites us to dive deep into our subconscious mind, unraveling hidden truths and tapping into our intuitive powers. Are you prepared to embark on this exciting journey of self-discovery and illumination?
In this blog post, we will explore the Moon tarot card description, its significance in readings, and the meanings of both the upright and reversed positions. We will also delve into various Moon tarot card combinations and their interpretations. By understanding the Moon tarot card meanings, you will be better equipped to navigate the murky waters of your own intuition and dreams.
Short Summary
The Moon tarot card encourages us to trust our intuition and use it as a tool to confidently lead ourselves towards success.

The combination of the Moon with other cards reveals fascinating insights that help uncover hidden truths.

Appreciate diverse interpretations of the card for deeper understanding and make informed decisions in uncertain times.