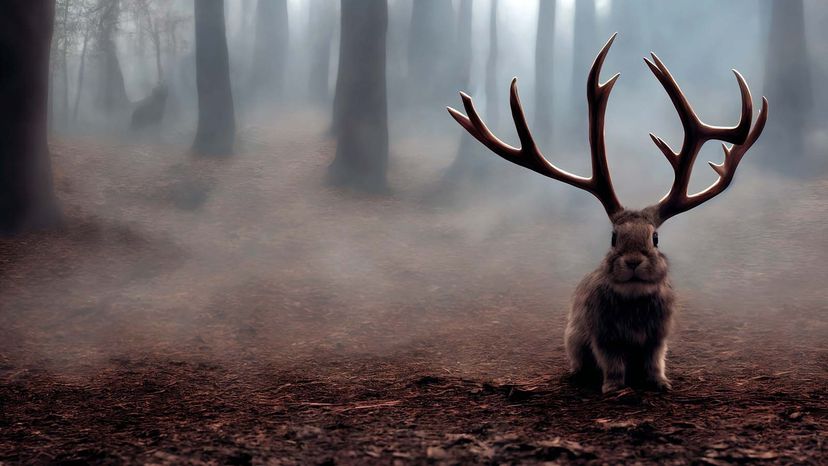 Every few years, the Wyoming Legislature debates a hot-button issue: Should the jackalope — a kind of made-up jackrabbit with antlers — be recognized as the state's official mythical creature?
In 2015, the House of Representatives in Cheyenne passed a bill that would bestow this honor upon the fabled beast. But it died in the state Senate. Earlier attempts to pass the bill met the same roadblock.
Who knows? Maybe someday, the hopping horned rabbits will finally jump across that legislative finish line. And if they don't, at least there's still the Jackalope Days Festival.
A summer shindig held in Douglas, Wyoming, every June, the fest gives tourists a perfect excuse to come and gawk at all the antlered lagomorph statues populating the city's downtown area. You couldn't miss Douglas if you tried; there's a 13-foot (3.9-meter) jackalope statue greeting motorists at the city's exit on Interstate 25.
Over in Mount Rushmore country, we find another giant jackalope (complete with a saddle!) at South Dakota's famous Wall Drug attraction.
That's to say nothing of all the stuffed "jackalope heads" mounted on walls at diners and souvenir stores across the western United States. One of these was given to then-President Ronald Reagan at a 1986 campaign stop in Rapid City, South Dakota.
The all-American jackalope is considered the brainchild of taxidermist Douglas Herrick. Pull up a chair and we'll tell you the story.