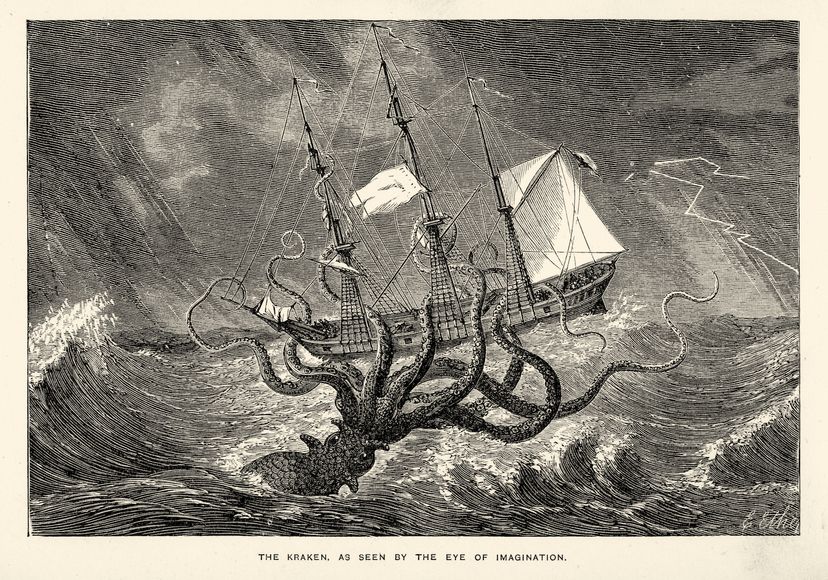 The deepest parts of the world's oceans can be mysterious and frightening enough without legendary sea serpents and or a colossal octopus with huge eyes lurking about. That still doesn't stop our imaginations from running a bit wild.
For centuries, seafarers have spread legends of the Kraken attacking sailing vessels on the high seas. The giant cephalopod, known for its enormous size and strength unheard of in the natural world, has garnered credit for an untold amount of wreckage that has washed ashore, in spite of a distinct lack in concrete proof of it existing as a real animal.
But the giant squid ended up being real — why not a cryptid like the Kraken?