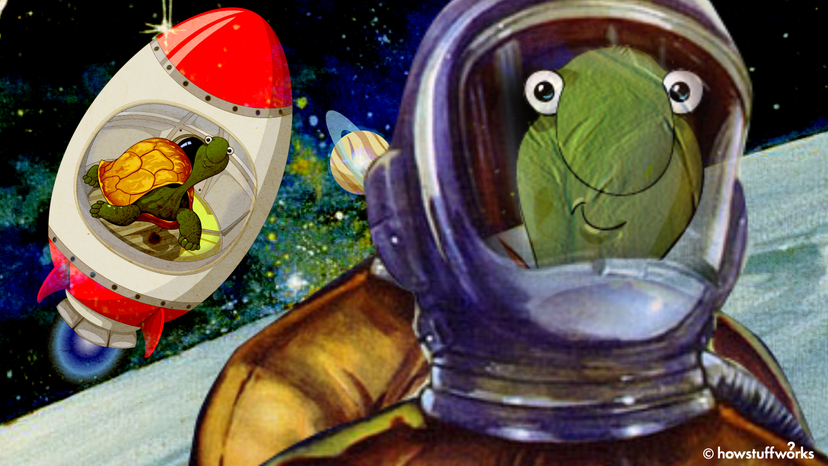 Here's the story of how a pair of central Asian reptiles made spacefaring history.
On May 25, 1961, U.S. President John F. Kennedy took the podium at a joint session of Congress and said, "I believe that this Nation should commit itself to achieving the goal, before this decade is out, of landing a man on the moon and returning him safely to Earth."
Bold rhetoric for its time.
The world's first artificial satellite, Sputnik 1, was launched in the fall of 1957 — less than four years before JFK gave his "man on the moon" ultimatum.
About the size of a beach ball, Sputnik 1 was created by the Soviet Union. Its elliptical journey around Earth gave birth to the Space Race, a period in which the U.S. and the USSR challenged each other for superiority in the new frontier of space exploration.
Kennedy didn't live to see his ambitious goal realized; he was assassinated in 1963. But the U.S. National Aeronautics and Space Administration (NASA for short) beat the former president's deadline with a few months to spare.