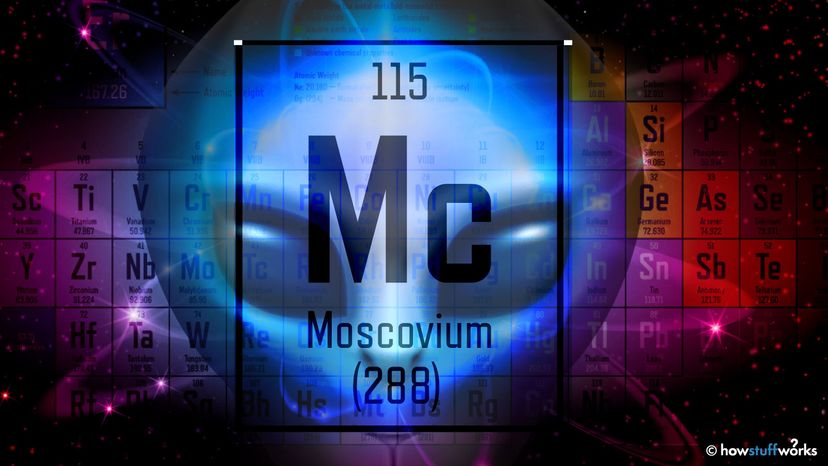 Element 115 is an enigma of sorts. It was only added to the periodic table in 2016, yet for decades it has attracted extra attention because of a supposed connection to extraterrestrial technology and alien lifeforms.
Intrigued? Before we answer whether there is a connection, let's find out what element 115 really is.
"Element 115, or moscovium, is a man-made, superheavy element that has 115 protons in its nucleus," emailed Jacklyn Gates, a scientist with the Heavy Elements Group in the Nuclear Science Division for Berkeley Lab in California, whom we spoke with in 2020. (As with all elements on the periodic table, the element's number corresponds to the number of protons in the nucleus of the element's atom.) "That is 23 more protons than the heaviest element that you can find in large quantities on Earth, uranium."
Gates said that element 115 is an extremely rare element that's made one atom at a time in particle accelerators. It exists for just a fraction of a second before it decays into another element.
"It is special because it is near a predicted 'island of stability' where some superheavy nuclei might have much longer lifetimes. Instead of living for less than a second, they could exist for minutes, days or even years! That is long enough that we might be able to use them for practical applications," she said.