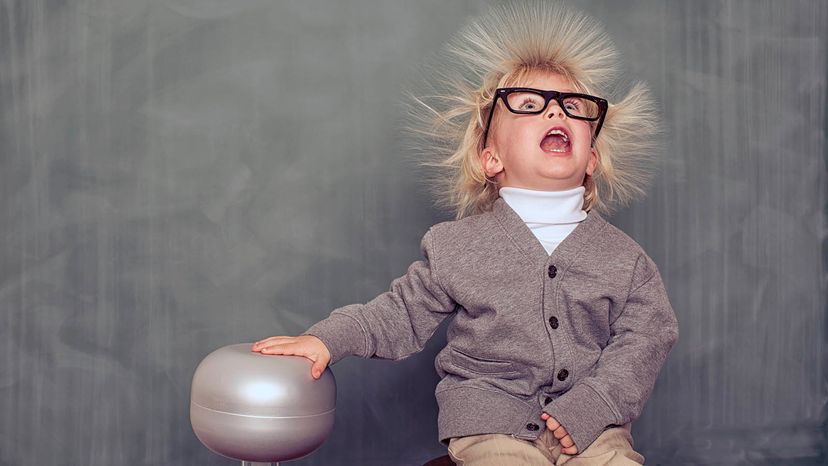 Static electricity is a ubiquitous part of everyday life. It's all around us, sometimes funny and obvious —like when it makes your hair stand on end — sometimes hidden and useful, like when harnessed by the electronics in your cellphone. The dry winter months are high season for an annoying downside of static electricity — electric discharges like tiny lightning zaps whenever you touch doorknobs or warm blankets fresh from the clothes dryer.
Static electricity is one of the oldest scientific phenomena people observed and described. Greek philosopher Thales of Miletus made the first account; in his sixth century B.C.E. writings, he noted that if amber was rubbed hard enough, small dust particles will start sticking to it. Three hundred years later, Theophrastus followed up on Thales' experiments by rubbing various kinds of stone and also observed the "power of attraction." But neither of these natural philosophers found a satisfactory explanation for what they saw.
It took almost 2,000 more years before the English word "electricity" was first coined, based on the Latin "electricus," meaning "like amber." Some of the most famous experiments were conducted by Benjamin Franklin in his quest to understand the underlying mechanism of electricity, which is one of the reasons why his face smiles from the $100 bill. People quickly recognized electricity's potential usefulness.
Of course, in the 18th century, people mostly made use of static electricity in magic tricks and other performances. For instance, Stephen Gray's "flying boy" experiment became a popular public demonstration: Gray used a Leyden jar to charge up the youth, suspended from silk cords, and then show how he could turn book pages via static electricity, or lift small objects just using the static attraction.
Building on Franklin's insights, including his realization that electric charge comes in positive and negative flavors, and that total charge is always conserved, we now understand at the atomic level what causes the electrostatic attraction, why it can cause mini lightning bolts and how to harness what can be a nuisance for use in various modern technologies.