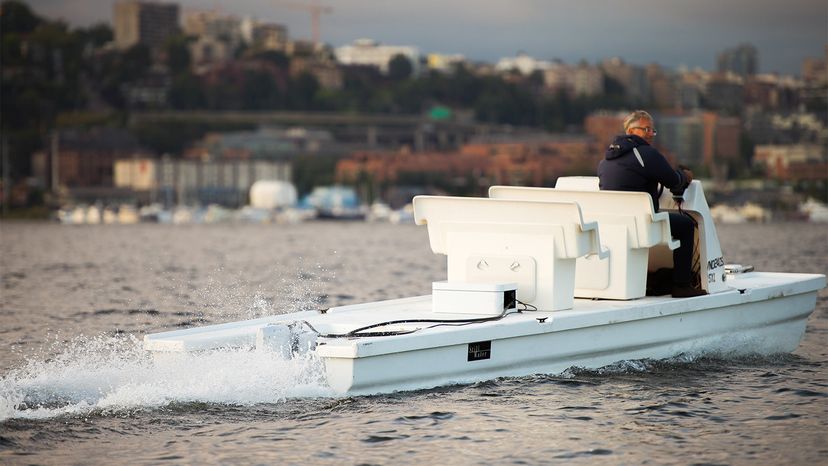 During the work week, Baltimore-area resident Craig Gordon is the principal architect of cloud strategy for an electric utility company. On the weekends, he engages in his passion of competitive bass fishing.
But you won't find Gordon in a boat with a loud, pollution-emitting gasoline-powered outboard motor. Instead, Gordon propels his boat with a high-tech electric outboard motor sold by Seattle-based startup company Pure Watercraft, which he says convinced him to buy with its lightweight, long-lasting, low-maintenance lithium-ion batteries and its powerful motor.
Using electric propulsion enables Gordon to fish in local reservoirs, where gas-powered motors aren't allowed. "It is also cheaper, cleaner, more convenient and involves less maintenance than dealing with gas rigs," he explains in an email. "You can run, fish and compete for pennies on the dollar."
In recent years, electric propulsion for boats has been growing in popularity, motivated by both a desire to reduce pollution and noise, and by the technology's promise of being cheaper to operate and easier to maintain. U.S. sales of electric outboard motors are expected to nearly double over the next five years, from $63 million in sales this year to $120 million in 2024, according to data released in June by the firm Industry Research.
In another sign of electric propulsion's rising prominence, when teenage climate activist Greta Thunberg arrived in New York harbor in summer 2019 after sailing across the Atlantic, her sailboat was met and assisted to its berth by boats propelled with electric motors produced by Torqeedo, a major manufacturer of the technology.