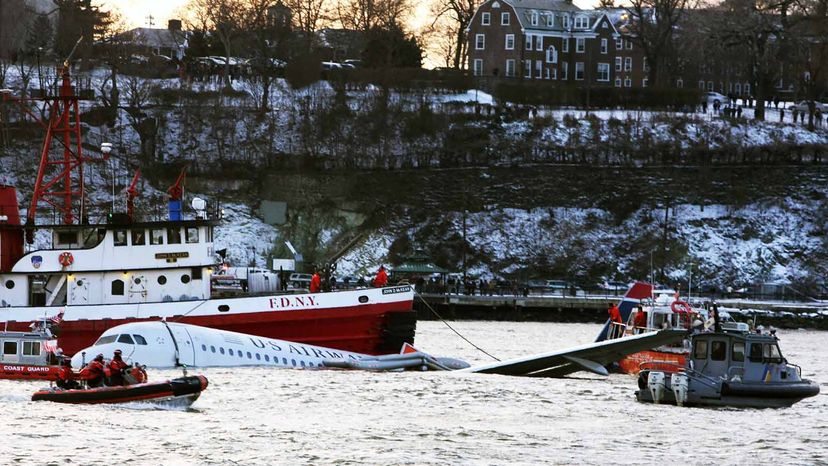 It's Jan. 15, 2009. U.S. Airways Flight 1549 is being boarded at New York City's La Guardia Airport. If all goes as planned, the plane will touch down in Charlotte, North Carolina, later that evening.
All does not go as planned.
At 3:24 p.m., Eastern Standard Time, the aircraft — now laden with 150 passengers and five crewmembers — takes off. Within minutes, disaster strikes. The plane is unexpectedly bombarded by a flock of Canada geese, causing both engines to shut down at 2,800 feet (853 meters) above one of the world's biggest cities.
Sans engines, the airliner loses almost all of its thrust. This is a serious problem because thrust is the physical force that moves flying planes (and birds) in the direction of motion.
Unable to restart the engines, Capt. Chesley "Sully" Sullenberger and first officer Jeffrey Skiles have to act fast. Time is running short, and they're losing altitude.
If you watched any news on that winter's day in '09, then you probably know what happened next.