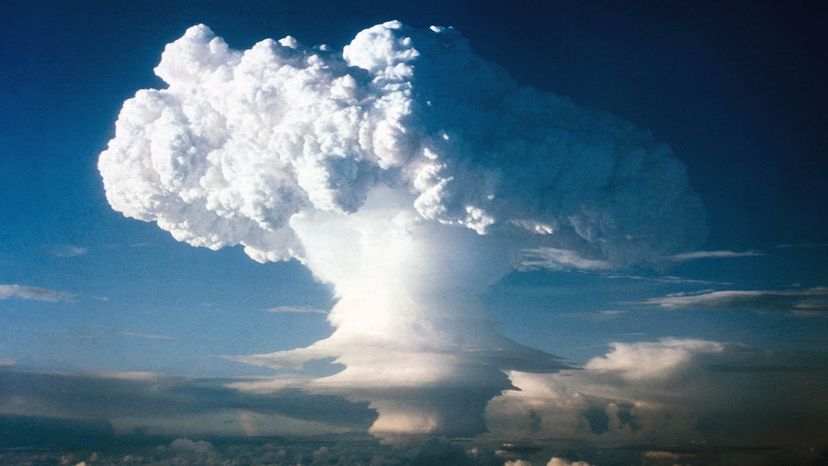 On Nov. 1, 1952, a team of American scientists working for the U.S. military threw the switch on a strange three-story structure codenamed "Ivy Mike." It was the world's first hydrogen bomb, a new breed of nuclear weapon that was 700 times more powerful than the atomic bombs dropped on Japan.
The bomb test took place on a tiny atoll named Eniwetok in the Marshall Islands of the South Pacific. When Ivy Mike was detonated, it released 10.4 megatons of explosive power, roughly the equivalent of 10.4 million tons of TNT. The bomb dropped on Hiroshima, for comparison, produced just 15 kilotons (15,000 tons of TNT).
The explosion utterly vaporized the Eniwetok atoll and produced a mushroom cloud 3 miles (4.8 kilometers) wide. Workers in protective suits gathered fallout material from a neighboring island and sent it back to Berkeley Lab in California (now the Lawrence Berkeley National Laboratory) for analysis. There, a team of Manhattan Project researchers led by Albert Ghiorso isolated just 200 atoms of a brand-new element containing 99 protons and 99 electrons.
In 1955, the researchers announced their discovery to the world and named it after their scientific hero: einsteinium.