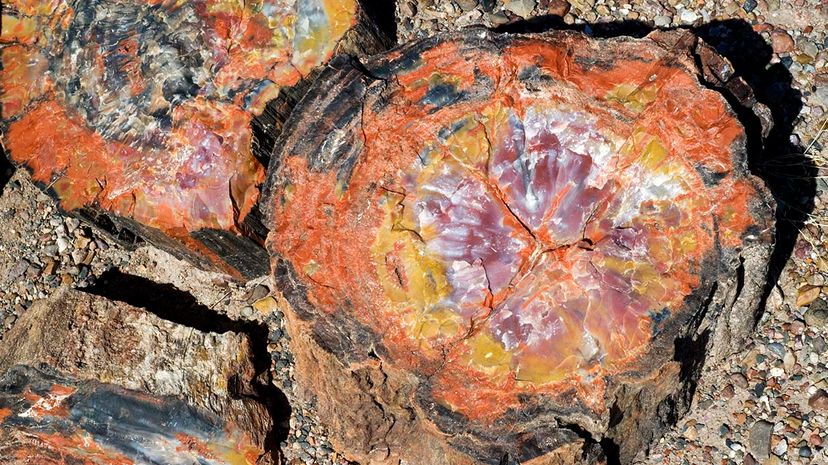 Glen Rose, Texas is a place where the prehistoric and the modern are visibly intertwined. One hundred and fifteen million years ago, the area was a lush, marshy expanse teeming with dinosaurs. Trees were also plentiful — and many of them were gradually turned into a type of fossil known as petrified wood.
You don't have to be a science buff to appreciate this material. Indeed, as the people of Glen Rose learned, the fossils work nicely as a brick substitute. In the 1920s and 1930s, buildings made out of petrified wood popped up all over the city. Dozens of these establishments — including a petrified speakeasy — are still standing there today.
Resourceful citizens in Glen Rose also turned the wood into a major export. After all, there's always been a demand for it. Artists in 16th-century Florence used petrified wood to make fancy mosaics. Hundreds of years later, sculptors are still carving the material into tabletops, necklace beads and countless other products. Nowadays, a good-looking slab of petrified wood can sell for hundreds or even thousands of dollars.
This is to say nothing of the wood's scientific value — which is considerable. When we look at petrified wood, we're looking at a long-dead tree that was turned to stone and yet still retained its basic structure.