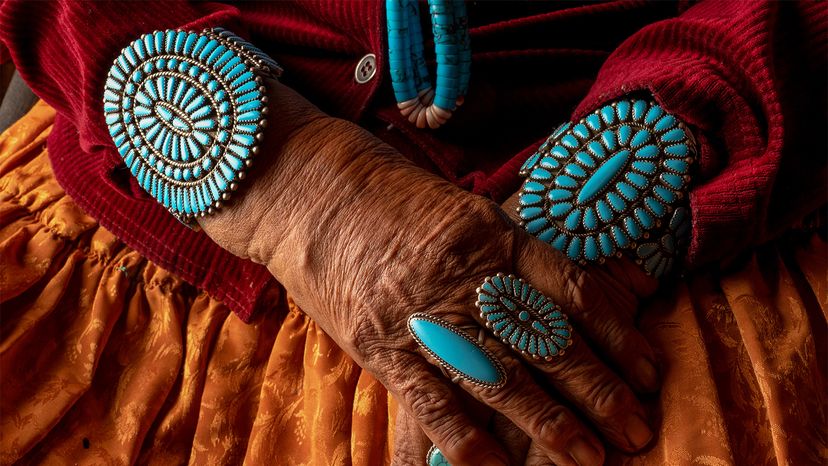 It may not be a topic you'd think of as reality television fodder, but when you consider that millions of dollars could be at stake in the world of turquoise mining, digging for stones suddenly seems undeniably compelling.
"Turquoise has been in my family for at least three generations," says Trenton Otteson, one of the stars of INSP television network's "Turquoise Fever," in an email interview. "It has captured our lives, transformed our family, got us through some hard times, and has caused some hard times as well — but I wouldn't trade it for anything in the world."
The Otteson family has spent years unearthing the world's most sought-after stones, and the search isn't always easy — in fact, it can be downright dangerous. From their home base in Tonopah, Nevada, the clan has encountered everything from detonating explosives to unstable topography, not to mention the high-pressure demands of international buyers.
"My life as a turquoise miner has taught me to appreciate other miners and to always offer help when I'm needed. Mining turquoise and helping people understand the hard work and dedication that goes into this line of work has been a life-long journey that never sees a dull moment," explains Otteson.
Michael Garland, a fourth-generation art and jewelry seller in Sedona, Arizona, can probably relate. His family has worked with American Indian art for four generations, and the stone that ranges in color from sky blue to sea green has played a major role in their business. "Turquoise has a fascinating and unique history," he says by email. "This beautiful stone has captured human imagination all over the globe for thousands of years, from King Tutankhamun's death mask to Aztec and Mesoamerican art. Turquoise has been cherished and used by the Southwest Native American Indian tribes for centuries in trade, for ceremonial purposes, and to enhance their beautiful art forms — from sandpaintings to jewelry. Its rarity and beauty continue to make it a highly coveted stone."
So why is turquoise such a hot commodity, and why have families like the Ottesons and Garlands spent generations seeking out the stones?