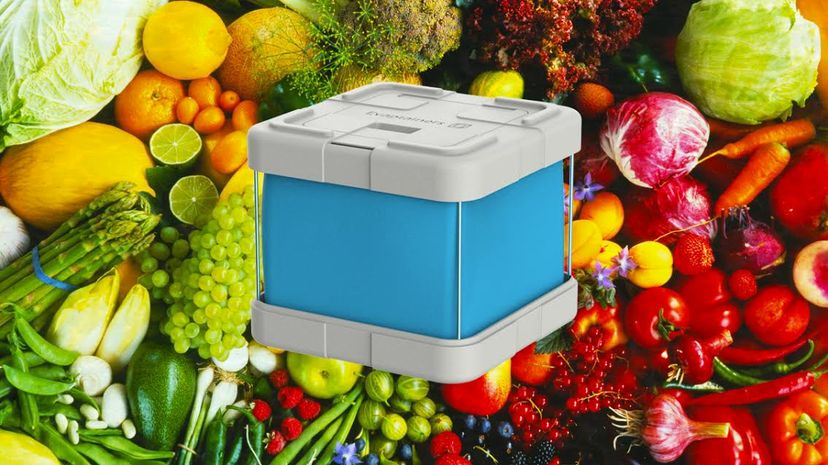 A lightweight, portable cooler could help keep food fresh for the millions of people who have unreliable electricity or don't have access to electricity at all. Evaptainers' EV-8 uses evaporative cooling to keep the temperature inside it 27 to 36 degrees Fahrenheit (15 to 20 degrees Celsius) lower than the temperature outside.
The EV-8 could work, not just for people without refrigerators in their homes, but for displaced migrants living in refugee camps, and for victims of natural disasters that have destroyed local infrastructures.
"On average, it doubles or triples the shelf life of the foods," says Quang Truong, who conceived of the idea and cofounded Boston-based Evaptainers with Spencer Taylor.
In Morocco, where Evaptainers has tested several prototypes of the device, tomatoes last a week, as opposed to two or three days. Onions that usually last five days could last 10 days to two weeks. The country is the perfect location for the device, since it works best in hot, dry climates.
"Some of the most vulnerable populations in the world live in those environments," says Taylor.
These locations — including India, African nations north and south of the Congolese jungle belt, the entire continent of Australia, and the states in the American Southwest — have an average relative humidity less than 65 percent. "The drier the air, the greater the rate of evaporation," says Taylor.
When Taylor and Truong crunched the numbers, they estimated they could potentially help 652 million people.