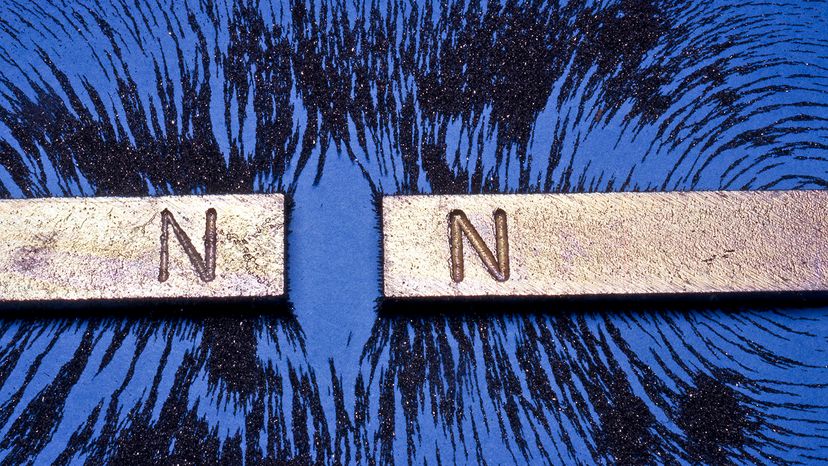 You probably know that magnets attract specific metals and they have north and south poles. Opposite poles attract each other while like poles repel each other. Magnetic and electrical fields are related, and magnetism, along with gravity and strong and weak atomic forces, is one of the four fundamental forces in the universe.
But none of those facts answers the most basic question: What exactly makes a magnet stick to certain metals? Or why don't they stick to other metals? Why do they attract or repel each other, depending on their positioning? And what makes neodymium magnets so much stronger than the ceramic magnets we played with as children?
To understand the answers to these questions, it helps to have a basic definition of a magnet. Magnets are objects that produce magnetic fields and attract metals like iron, nickel and cobalt. The magnetic field's lines of force exit the magnet from its north pole and enter its south pole. Permanent or hard magnets create their own magnetic field all the time. Temporary or soft magnets produce magnetic fields while in the presence of a magnetic field and for a short while after exiting the field. Electromagnets produce magnetic fields only when electricity travels through their wire coils.
Because electrons and protons are tiny magnets, all materials have some sort of magnetic property. In most materials, however, the way electrons spin in opposite directions cancels out an atom's magnetic properties. Metals are the most common choices to manufacture magnets. Although some are made from simple metals, combinations of metals — called alloys — produce magnets of different strengths. For example: