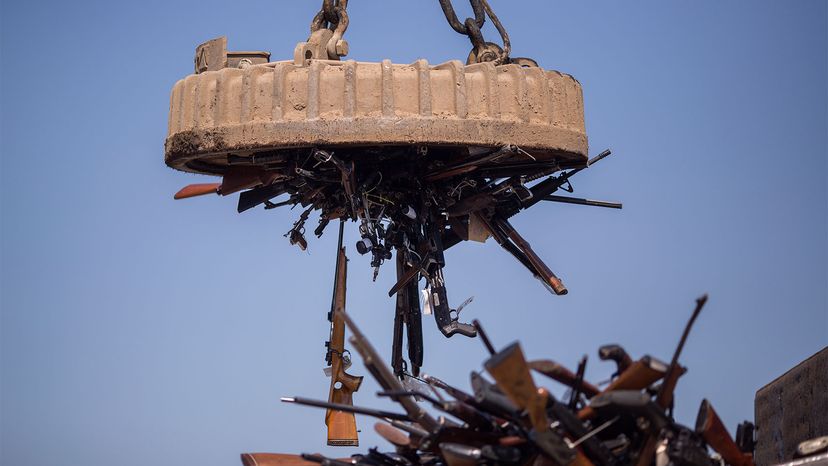 What do a wrecking yard, a rock concert and your front door have in common? They each use electromagnets, devices that create a magnetic field through the application of electricity.
Wrecking yards employ extremely powerful electromagnets to move heavy pieces of scrap metal or even entire cars from one place to another. Your favorite band uses electromagnets to amplify the sound coming out of its speakers. And when someone rings your doorbell, a tiny electromagnet pulls a metal clapper against a bell.
Mechanically, an electromagnet is pretty simple. It consists of a length of conductive wire, usually copper, wrapped around a piece of metal. Like Frankenstein's monster, this seems like little more than a loose collection of parts until electricity comes into the picture. But you don't have to wait for a storm to bring an electromagnet to life.
A current is introduced, either from a battery or another source of electricity, and flows through the wire. This creates a magnetic field around the coiled wire, magnetizing the metal as if it were a permanent magnet. Electromagnets are useful because you can turn the magnet on and off by completing or interrupting the circuit, respectively.