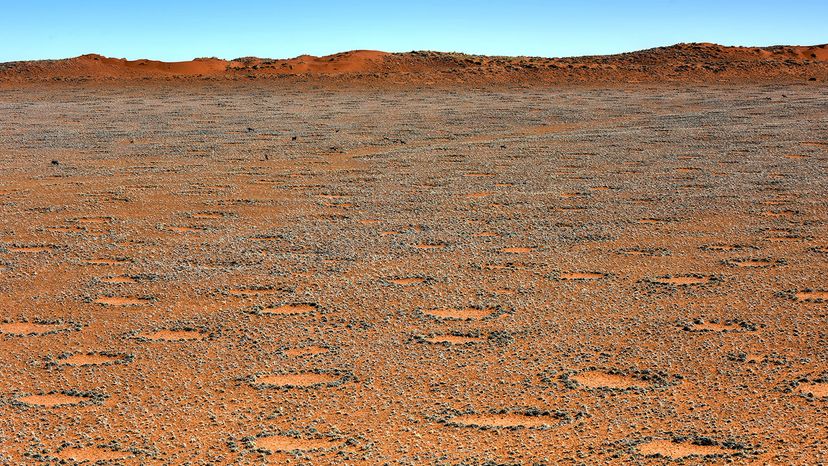 In Namibia, Africa, countless fairy circles (also called fairy rings) dot the Namib desert landscape from southern Angola to northern South Africa. The circles are barren rings enclosed by a loop of native brownish-green grasses called Stipagrostis. The circles range in diameter from 7 to 32 feet (2 to 10 meters) and are regularly spaced 16 to 32 feet (5 to 10 meters) apart. From above, they look like the speckled coat of a cheetah spanning the length of the reddish-orange sands of the Namib.
The indigenous Himba peoples of Namibia believe fairy circles (or fairy rings) are the work of spirits or gods. Some even say the formations are the footprints of the Himba god Mukuru. Outside of Indigenous folklore, explanations for the circles range from termites eating the grass to poisonous gases to plant-killing fungi or plant competition for water. Even UFOs.
But now, Dr. Stephan Getzin, an ecologist at the University of Göttingen in Germany and an author of a new study on fairy circles, has found strong evidence that plant water stress is the cause of the mysterious fairy circle formations. His research was published in Perspectives in Plant Ecology, Evolution and Systematics in October 2022.