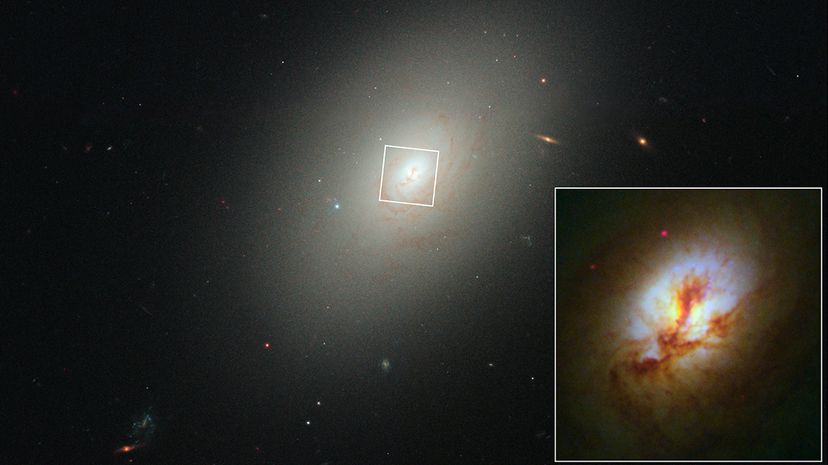 Hanging on the walls in countless science classrooms around the world are illustrations of our home galaxy, the Milky Way. You've probably heard of it. But you probably didn't know that those posters are proportionately thicker than a key component of the galaxy itself.
That's right. Like a fried egg, the Milky Way consists of a central bulge surrounded by a flat, thin disc. And when we say "thin," we mean mind-bogglingly thin. As physicist and Forbes correspondent Jillian Scudder points out, the "disc" of the Milky Way galaxy is around 100,000 light years long, but only about 0.6 light years tall. This means that, proportionally, it's 30 times thinner than a typical sheet of printer paper.
Astronomers have estimated that there are around 200 billion galaxies in the observable universe. But when we see other galaxies portrayed in science fiction films, they tend to have the same basic shape as ours. This would be an example of our human-centered biases. Although many of them do resemble the Milky Way, others come in wildly different shapes and forms.