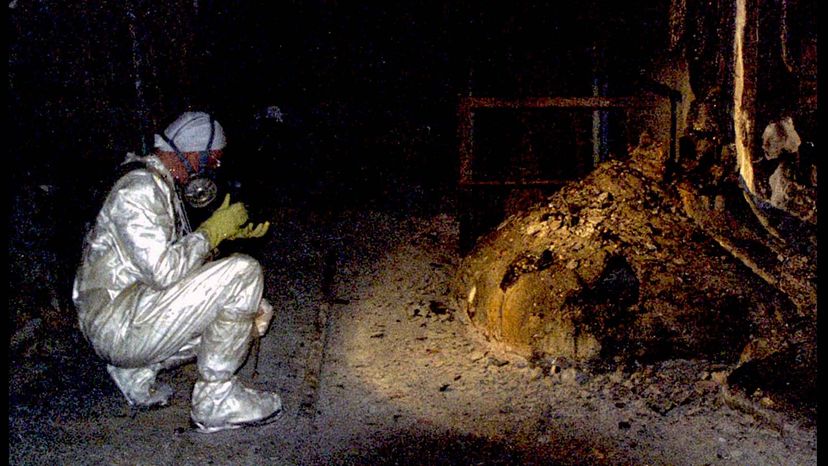 Eight months after the April 1986 nuclear accident at the Chernobyl nuclear power plant in Ukraine, workers who entered a corridor beneath the damaged No. 4 reactor discovered a startling phenomenon: black lava that had flowed from the reactor core, as if it had been some sort of human-made volcano. One of the hardened masses was particularly startling, and the crew nicknamed it the Elephant's Foot because it resembled the foot of the massive mammal.
Sensors told the workers that the lava formation was so highly radioactive that it would take five minutes for a person to get a lethal amount of exposure, as Kyle Hill detailed in this 2013 article for science magazine Nautilus.
A decade later, the U.S. Department of Energy's International Nuclear Safety Project, which collected hundreds of pictures of Chernobyl, obtained several images of the Elephant's Foot, which was estimated to weigh 2.2 tons (2 metric tons).
Since then, the Elephant's Foot, which is known as a lava-like fuel-containing material (LFCM), has remained a macabre object of fascination. But what is it, actually?